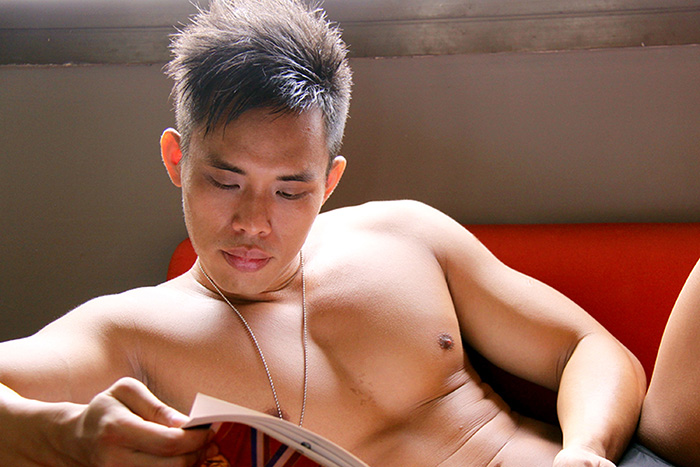 WeHo Reads celebrates National Poetry Month and One City One Pride.
BY ORLY LYONNE
The City of West Hollywood's WeHo Arts program presents WeHo Reads, a literary series at the West Hollywood Library.
Past authors who have been part of the WeHo Reads series include André Aciman (Call Me By Your Name), Armistead Maupin, Cecil Castelucci, Chris Kraus (I Love Dick), David Ulin, Eileen Myles, Emma Donoghue (Room), LeVar Burton, Michelle Visage (interviewed by Bianca Del Rio), Nina Revoyr, Samantha Dunn, Steven Chbosky (The Perks of Being a Wallflower) and many others.
In April, the City of West Hollywood celebrates National Poetry Month. In 2014, the City started a City Poet Laureate program. The current City Poet Laureate is Kim Dower. As part of her annual project she has collected answers to prompts from approximately 100 WeHoans each year, and weaved together a City-wide collaborative poem from the answers. This year's poem is titled "West Hollywood is For Dreamers"which can be read at www.bitly.com/wehocitypoet.
Dower has also curated a poetry reading to take place on April 25, 2018 at 7pm inside the West Hollywood Library. The event, "Route 66 Through The Eyes of Poets" builds on the success of last year's "Sunset Strip Through The Eyes of Poets" which was recorded by KPFK later and broadcast.
In May and June, WeHo Reads will join forces with the City's One City One Pride program and present a variety of literary events celebrating Harvey Milk Day and LGBTQ authors.
On Harvey Milk Day, May 22, at 7pm in the City's Council Chambers at the West Hollywood Library, Celebration Theatre—the oldest LGBTQ theatre in the country—will present a staged reading of Dear Harvey, written by Patricia Loughrey. This event will serve as the official kick-off for One City One Pride.
On Wednesday, May 23, at 7pm, WeHo Reads and One City One Pride present the Lambda Literary finalists reading, where you can hear readings by the Los Angeles area finalists for Lambda Literary Awards.
On Wednesday, May 30, 2018 at 7pm, historian and author Lillian Faderman (co-author with the late Stuart Timmons of Gay LA: A History of Sexual Outlaws, Power Politics, and Lipstick Lesbians) will join WeHo Reads and One City One Pride to present her brand new book, Harvey Milk: His Loves and Death.
---
For more information on WeHo Reads visit www.weho.org/wehoreads.