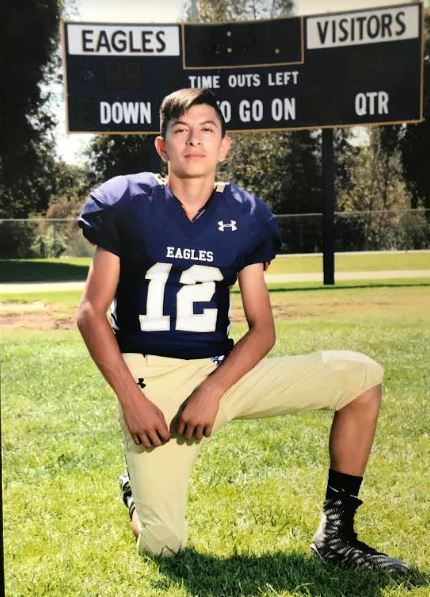 (Photo: Jeremy Sanchez)
South El Monte High students gathered during their lunch hour Friday to share stories of Jeremy Sanchez, the student-athlete who police say was fatally stabbed by a 16-year-old boy, reports Los Angeles Daily News.
"The whole campus was just still," said South El Monte High School Principal Amy Avina.
Sanchez was a 17-year-old junior and popular athlete who wrestled, played baseball and football. He had recently come out on social media as bisexual.
On Thursday, a 16-year-old South El Monte boy was arrested on suspicion of fatally stabbing Sanchez, whose body was discovered a day earlier near a riverbed, authorities said.
Police said Sanchez was the suspect's ex-boyfriend.
READ MORE HERE:
'The whole campus was just still;' South El Monte High students mourn slain teen in ceremony