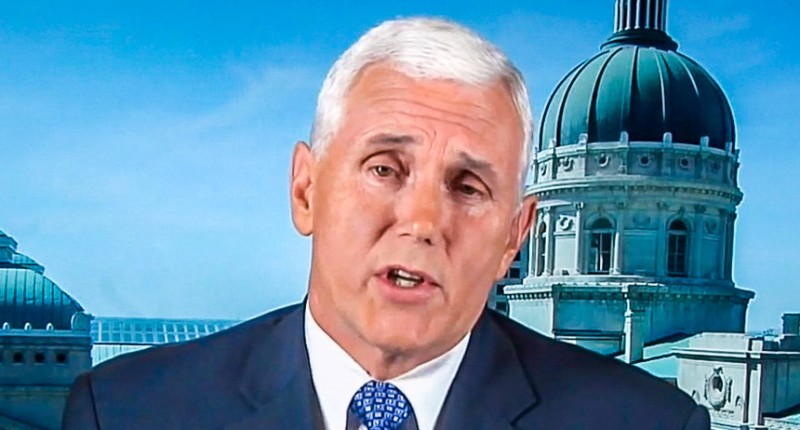 (Photo: VP Mike Pence)
Vice President Mike Pence left for the Winter Olympics in PyeongChang last night and tweeted a defense of his record, claiming reports that he is anti-gay are "fake news," reports Towleroad.
Tweeted Pence: "Headed to the Olympics to cheer on #TeamUSA. One reporter trying to distort 18 yr old nonstory to sow seeds of division. We won't let that happen! #FAKENEWS. Our athletes are the best in the world and we are for ALL of them! #TEAMUSA"
He then added, reports Towleroad, a personal tweet to gay U.S. figure skater Adam Rippon, who has been at the center of headlines for refusing a meeting with Pence over his anti-gay record:
".@Adaripp I want you to know we are FOR YOU. Don't let fake news distract you. I am proud of you and ALL OF OUR GREAT athletes and my only hope for you and all of #TeamUSA is to bring home the gold. Go get 'em!"
Pence, as his record shows, is no friend to the LGBTQ community.
READ MORE ABOUT HIS ANTI-GAY PAST HERE:
Mike Pence Tweets Adam Rippon, Says Reports He Has Anti-Gay Record are 'FAKE NEWS'