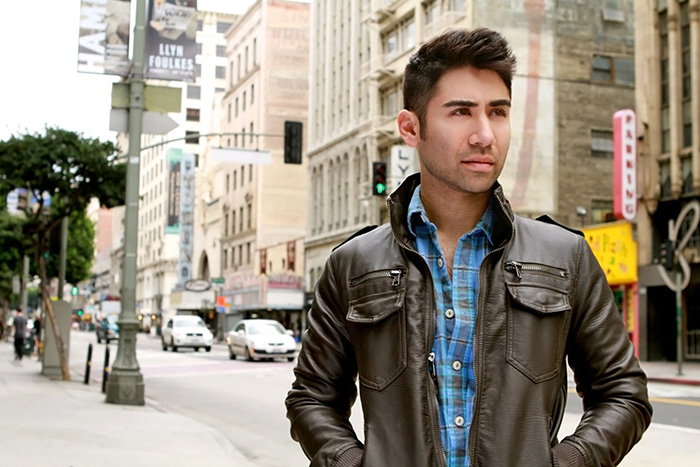 Matt Palazzolo
Remembering Matt
Family and friends mourn the death of local gay activist Matt Palazzolo.
BY ORLY LYONNE
Matt Palazzolo, an actor and writer who was a longtime member of West Hollywood's Lesbian and Gay Advisory Board (LGAB), a member of the Christopher Street West board and very well known in the city's gay community, died last month while hiking in Australia, reported WeHoville.com.
Palazzolo, 33, apparently died of a heat stroke while climbing Mount Sonder, a 4,265-foot mountain in Central Australia. An avid hiker, Palazzolo and a friend were hiking in 108 degree heat.
Palazzolo was born in Fremont and has a resume that includes roles in Bloomers (2011), Stone Fruit (2018) and Switched at Birth (2011), reports WeHoville.com.
Palazzolo was appointed to LGAB by West Hollywood City Councilmember Abbe Land and then re-appointed by John Duran and served for eight years. He also was active in local politics, hosting an event to promote Sam Borelli's candidacy for a City Council seat in 2013 and also promoting former Councilmember Jeffrey Prang, who now is Los Angeles County Assessor. His activist work included involvement in the "No on Prop 8" movement, which included a protest rally drawing more than 12,000 people opposed to the ban on same-sex marriage in 2008, reported WeHoville.com.
There were times when I reacted with resentment when people acted or spoke badly towards or about my son Matt because of his sexuality. But he seemed to always react with compassion, love and understanding."
There has been an outpouring of grief from Palazzolo's friends, ex-colleagues and family members.
In an interview with THE FIGHT past president of Christopher Street West (CSW) Dr. Steve Ganzell said that he "worked with Matt as part of LA PRIDE. He was passionate and hard working. Perhaps even more importantly, he was visionary. He could see solutions where others only saw 'traditions.'"
"I wish that I had told Matt how much I appreciated him. I wish that I had had another chance to laugh with him, to work with him, or to just tell him thank you," said Ganzell.
His father, Pat Palazzolo, expressed his pride in his son for his work as an advocate for gay rights, in a Facebook post:
"Dear family and friends,
"There were times when I reacted with resentment when people acted or spoke badly towards or about my son Matt because of his sexuality. But he seemed to always react with compassion, love and understanding."
"He told me once that everybody has their own timetable for understanding what they previously didn't understand."
"But he was also a determined advocate for gay rights, determined to bring awareness and knowledge to those who didn't yet have it…"