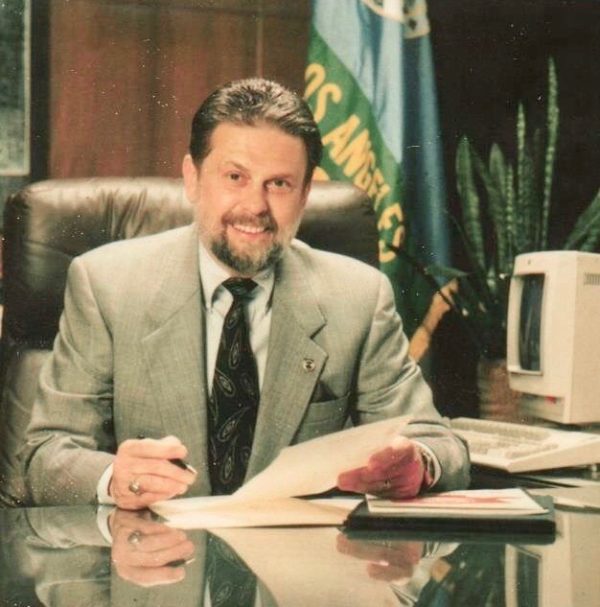 (Photo:  Kenneth P. Hahn)
In response to the passing of former Los Angeles Assessor Kenneth P. Hahn, Los Angeles LGBT Center CEO Lorri L. Jean issued the following statement:
"The entire Center community mourns the loss of Kenneth P. Hahn, former L.A. County assessor. During his tenure as Assessor, Hahn was very involved in the LGBT community and matter-of-fact about his sexual orientation, doing his job with unwavering integrity until his retirement 18 years ago.
"In an era when most gay public officials played hide-and-seek with their sexual orientation—living out among their friends and in the community while remaining silent and hidden in their public roles and professional lives—Hahn bravely lived his truth without apology and became the highest ranking openly gay elected official in California and one of the highest ranking in the United States. At that time in 1991, being a Los Angeles countywide elected official meant his constituency was larger than the governors of 42 states.
"Regarding his time in public service, Hahn remarked, 'I very strongly encourage anyone contemplating such a move to hang in there and tough it out. Take a good look at the really outstanding lesbian and gay elected officials who have been chosen to represent us since I was first elected. If they had second thoughts, which they may have, and quit, which they did not, we would have missed the contribution of their leadership."
"Our thoughts are with his husband and partner of 43 years, Louis Mangual."