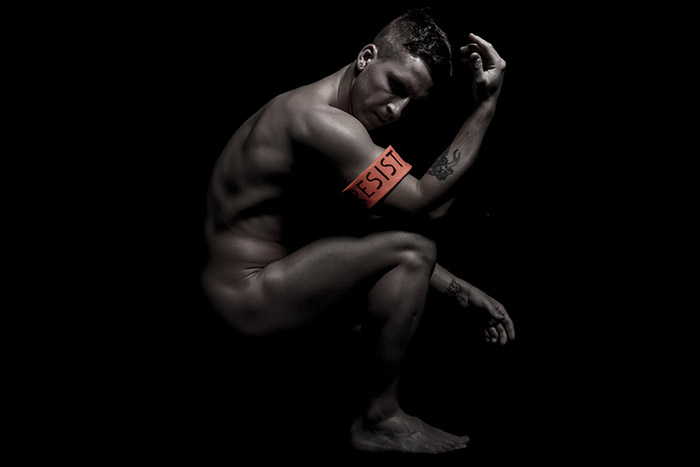 PHOTOS BY JOSEPH DANIELS
United Equality is an artistic social movement in which subjects bare their bodies with the exception of a single bandanna. The subjects, photographed by Joseph Daniels,  appear bare as a symbol of equality.
The current campaign—#Resist—was created to "fight back against bigotry, sexism, racism, homophobia and xenophobia" in Trump's America.
For more on the campaign visit: facebook.com/unitedequality.
---
For more about the photographer, Joseph Daniels, go to: www.josephdaniels.com.