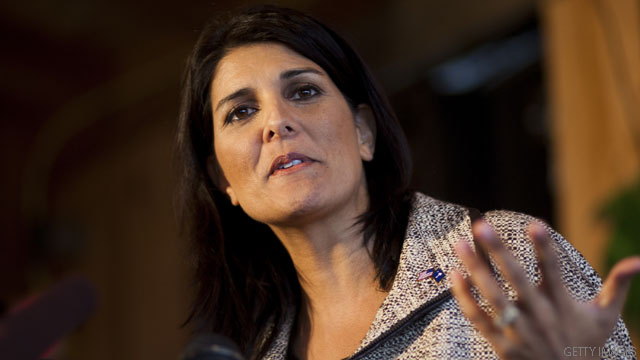 Nikki Haley, Ambassador to the United Nations for Donald Trump, has spoken out against the kidnappings, torture, and murders of over 100 gay men reportedly taking place in the Southern Russian Republic of Chechnya at the behest of that semi-independent country's strongman, Ramzan Kadyrov, and called for an investigation.
Reacting to global outcry generated by a series of truly disturbing reports in the Russian language news paper Novaya Gazeta, Haley declared  on Monday:
"We continue to be disturbed by reports of kidnapping, torture, and murder of people in Chechnya based on their sexual orientation and those persecuted by association. If true, this violation of human rights cannot be ignored—Chechen authorities must immediately investigate these allegations, hold anyone involved accountable, and take steps to prevent future abuses."
Kadyrov and his spokesmen have denied the accusations in the least convincing and most threatening way possible, stating chillingly:
"You cannot arrest or repress people who just don't exist in the republic. If such people existed in Chechnya, law enforcement would not have to worry about them since their own relatives would have sent them to where they could never return."
Meanwhile at least one of the reporters breaking the story, Elena Milashina, has gone into hiding after Chechen religious leaders began making threats against her life.