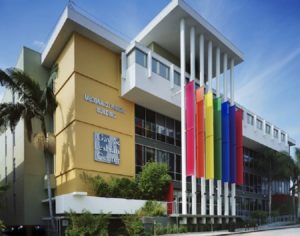 LA LGBT Center re-negotiating union wages after threats of strike.
BY PAULO MURILLO
An article in Huffington Post Queer Voices this month alleges that the Los Angeles LGBT Center pays many of its hourly employees "poverty wages" that qualify them for CalFresh food stamps, housing voucher programs, and other forms of public assistance.
Queer Voices reports that some LA LGBT Center workers are threatening to strike and have been using their breaks and lunch periods to organize against what they perceive as unjust working conditions. Workers have marched through the streets of Hollywood shouting, "Rainbows don't pay the bills!"
Some employees say that top management is retaliating with interference, threats and illegal surveillance that is currently under federal investigation.
According to the website EqualityNotPoverty.org "the LGBT Center makes more than enough money from its grants, program fees, and private gifts to keep its doors open, provide services during more than half a million visits, and pay all of its workers livable wages."
"The wages currently paid to union employees were negotiated by union representatives and ratified by union employees," Gil Diaz, LA LGBT Center's communications manager, told THE FIGHT. "Those terms are currently being renegotiated… We will continue to work in good faith and are hopeful that we will soon reach an agreement that respects the hard work of our staff and at the same time safeguards the health and safety of our clients."