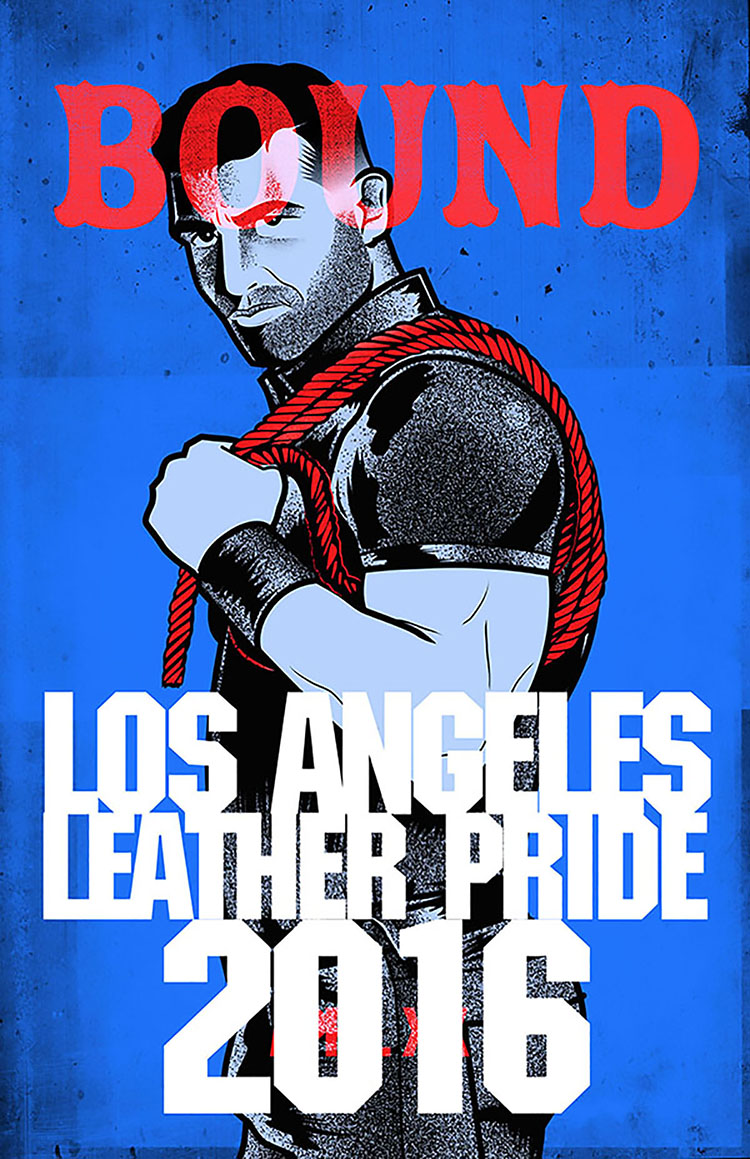 Los Angeles Leather Pride week takes place this year at various venues throughout SoCal March 27–April 3.
BY VICTOR MELAMED
Los Angeles Leather Pride, an annual event operated by The Los Angeles Leather Coalition (LALC)—a 501(c)4 organization, facilitates communication and mutual understanding among different segments of the leather-affiliated community.
"This year our theme is 'BOUND'—celebrating the kinky ties that bind the diverse members of our L.A. Leather Community," states LALC's Marlon Morales.  "We celebrate the multiple ages, genders and ethnicities that make possible our world-renown dynamic leather/fetish scene, woven together by the Los Angeles Leather Coalition since 1999. Our celebration reflects the strength and diversity of our community."
"We have witnessed and celebrated the victories of Patrick Smith, LAL 2015 and now International Mr. Leather (IML) 2015.  Patrick is a shining example of the possibilities for personal growth and community service available to titleholders at any level," says Morales.
"While we readily acknowledge that any person can do great things in service to his community (no title necessary); we believe having the recognition of being a Los Angeles titleholder provides a platform from which to achieve greatness."
"When you purchase a ticket or package to L.A. Leather Pride week, you become part of the long tapestry of leather history in Los Angeles."
"Our celebration seeks to maintain and enhance the cooperative efforts of our clubs, bars, and businesses," states Morales.
"To that end, we will present an unforgettable experience for all—from far and near– who will participate in L.A. Leather Pride on March 27-April 2, 2016. We have planned a full calendar of activities celebrating the kinky ties that bind us together. We are here to celebrate each other!"
---
For more information on L.A. Leather Pride week visit: losangelesleatherpride.com.