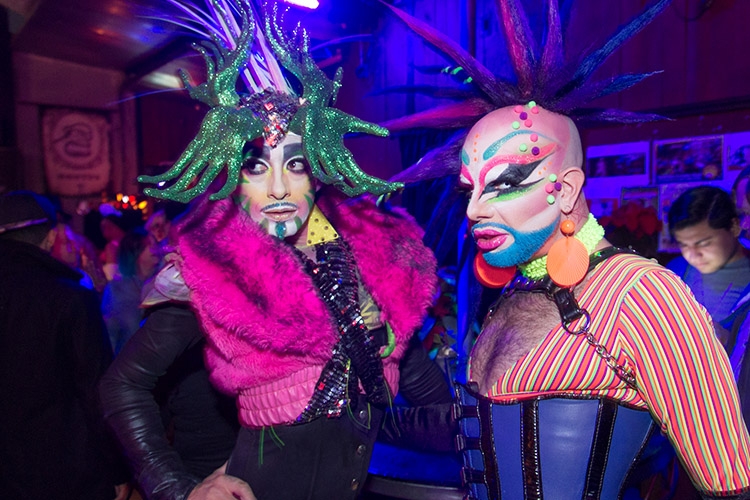 December 30th, 10pm
NEON, the party that couldn't even… is a monthly explosion of color and sound brought to you by the collective minds of DJ Mateo Segade, Queen of Crayola,  Rubella Spreads, and their rotating cast of the most creative characters in Drag representing all areas of the art form. NEON is a family that shares it's joy, pain, laughter and tears in full frontal view with a knock-out combination of exciting entertainers from the cheeky to the freaky who fight hell and high heaven for your love and money!
If you've never been to a Drag show before, NEON is a perfect sampling of everything anyone ever craved or raved about. If you're already an aficionado of all things fierce, you're bound to be dazzled down to your soles by this magical experience.
Photos by Salvador Ceja Garcia.
---
December 30th, 10pm, THE FAULTLINE, 4216 Melrose Ave., Los Angeles.
---