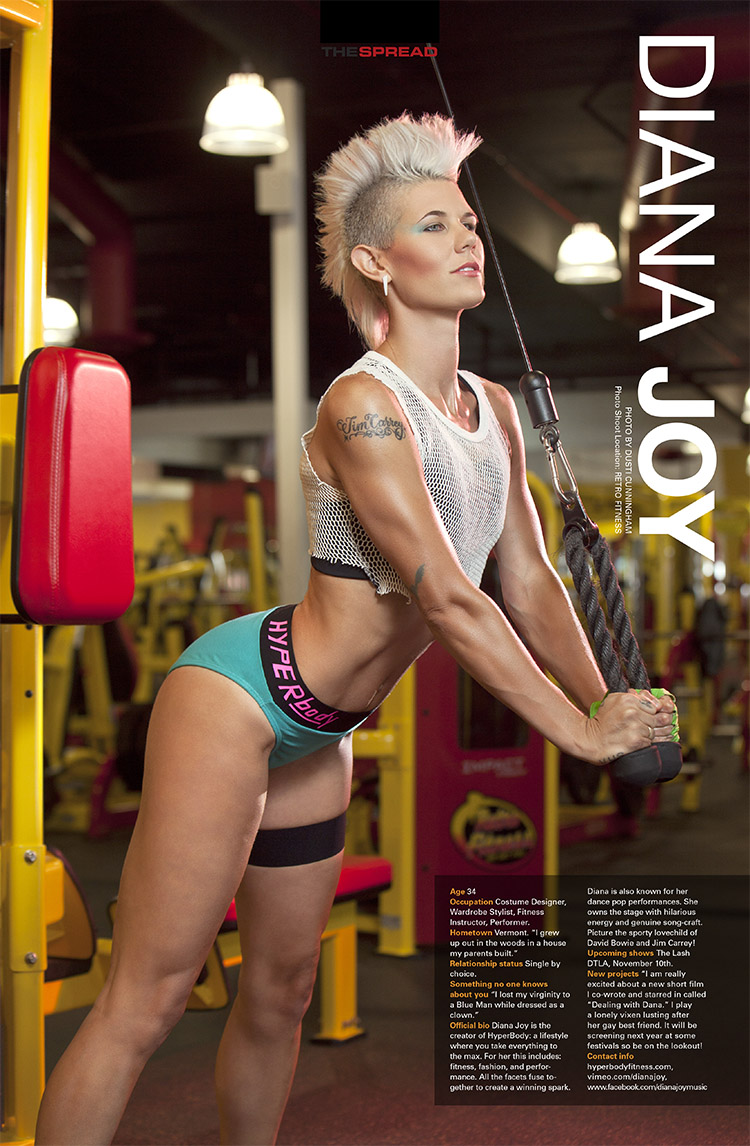 DIANA JOY
PHOTO BY DUSTI CUNNINGHAM
Photo Shoot Location: RETRO FITNESS
Age 34
Occupation Costume Designer, Wardrobe Stylist, Fitness Instructor, Performer.
Hometown Vermont. "I grew up out in the woods in a house my parents built."
Relationship status Single by choice.
Something no one knows about you "I lost my virginity to a Blue Man while dressed as a clown."
Official bio Diana Joy is the creator of HyperBody: a lifestyle where you take everything to the max. For her this includes: fitness, fashion, and performance. All the facets fuse together to create a winning spark. Diana is also known for her dance pop performances. She owns the stage with hilarious energy and genuine song-craft. Picture the sporty lovechild of David Bowie and Jim Carrey!
Upcoming shows The Lash DTLA, November 10th.
New projects "I am really excited about a new short film I co-wrote and starred in called "Dealing with Dana." I play a lonely vixen lusting after her gay best friend. It will be screening next year at some festivals so be on the lookout!
Contact info
hyperbodyfitness.com,
vimeo.com/dianajoy,
www.facebook.com/dianajoymusic