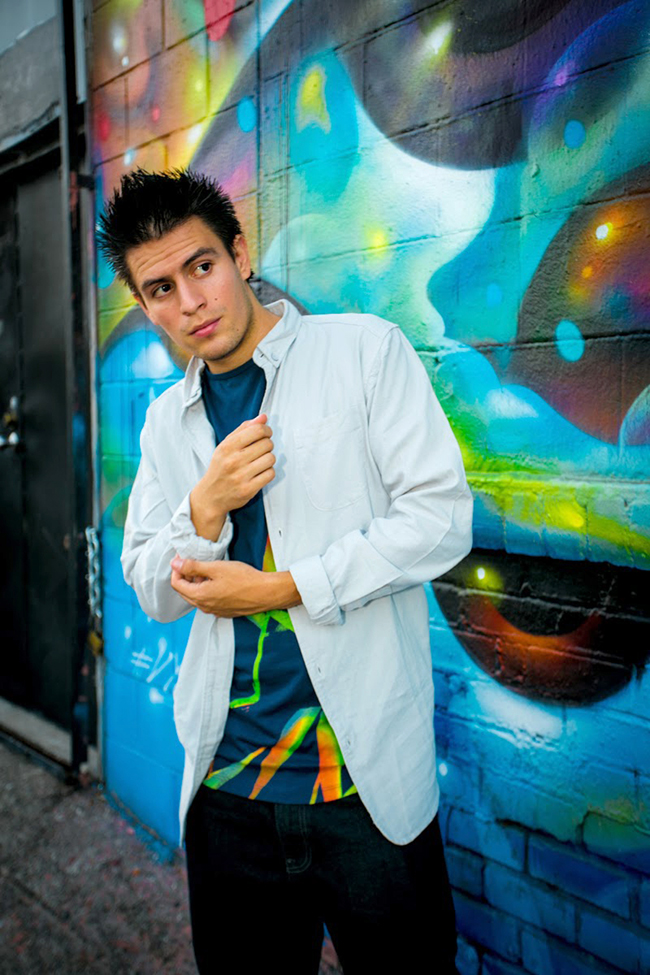 Actor, musician Timothy Gould on his role in "Little Things," coming out and overcoming tough times.
BY ORLY LYONNE
Little Things," a short film written and directed by Christopher Au-Young, has been submitted to be screened at various film festivals throughout the year. Conceptualized as a story based on the experiences of actor Timothy Gould, and told from the perspective of a 20-something year old college student, it tells the story of two students, both gay, who meet on campus.
As the characters move closer toward making the first move, they reflect on society's views of homosexuality, and the repercussions of coming out in today's world.
Gould, 26, grew up in a religious household in Santa Clarita. "We weren't allowed to participate in many activities unless they were church related," reveals Gould, in an interview with THE FIGHT. "Everything was the church and the bible."
When his family found out he was gay (accidentally, reveals Gould), "I basically had a week to get my things and move out. It was one of the hardest times of my life."
After intermittently living with friends, being homeless, turning tricks and doing various odd jobs, Gould eventually moved to L.A. and landed a gig on the television series "The Office" as an extra. Since then he has had other acting jobs, as well as music gigs ("I started playing piano at 6 years old and started composing at age 9…").
Gould, one of the lead actors in "Little Things," says that "in many ways, the film portrays the emotions I felt in college… the content is relatable to young men who also were in the closet or unclear of their sexuality."
Upcoming projects, reveals Gould, include "another short film that is based on my life experience."
For more about Gould visit his web site: timothymichaelgould.com.