Missing WEHO Man Found In coma At Hospital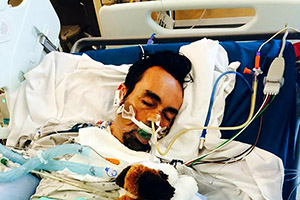 Mystery surrounding the disappearance of West Hollywood resident Ramon Estrada led investigators to Cedars-Sinai Medical Center, where he was found in a coma as a "John Doe." Police believe Estrada's broken shoulder, head trauma, pneumonia and heart issues are injuries caused by a severe beating.
Estrada vanished on his way home from the Gold Coast Bar in West Hollywood on July 7. According to reports, he last communicated with his partner Michael Shutt at 1:45am before he went missing. He was found unconscious on the corner of Mansfield Avenue and Santa Monica Boulevard, between two parked cars—a short distance from his home—about 20 minutes after he phoned Shutt. He is currently on the mend at Cedars. The family has opened a GoFundMe account to help with the medical bills.
Donations can be made at gofundme.com/blbxuw
San Diego Gay Republican Runs for Congressional Seat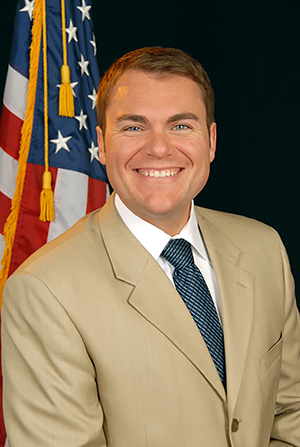 Carl DeMaio of San Diego is one of three openly gay Republicans running for a congressional seat this year. The two other gay Republicans are Dan Innis of New Hampshire and Richard Tisei of Massachusetts. DeMaio won a seat on the San Diego City Council in 2008 and credits himself for helping turn the city around from the brink of bankruptcy. DeMaio will face Democratic incumbent, Rep. Scott Peters who is being indorsed by the Human Rights Campaign. The last openly gay Republican to serve in Congress was Jim Kolbe of Arizona in 1996.
OUTFEST 2014: The Power Of Storytelling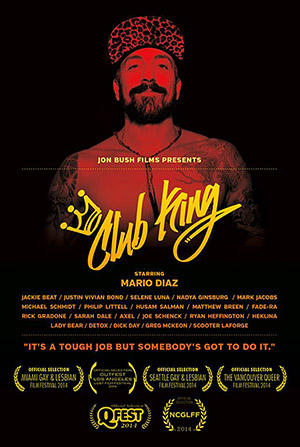 The 2014 Los Angeles Outfest LBGT Film festival featured 175 films and videos from 28 countries in 6 different venues across Los Angeles last month. The film festival provided porn star Johnny Hazard a chance to flex his acting muscles in his dramatic big screen debut in the movie "Tiger Orange." There was a also an up close look at the king of sleaze Mario Diaz in the Jon Bush documentary "Club King," that tours the dark leather bars of Silver Lake, to the rainbow colored façade of WeHo's Boystown.
For a list of all screenings at this year's Outfest, visit outfest.org/fest2014

"It Gets Better" Songwriter Honored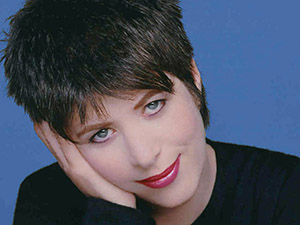 Point Foundation's third annual "Voices On Point" fundraiser takes place next month at the Hyatt Regency Century Plaza, Saturday, September 13, starting at 6pm. Point Foundation empowers promising lesbian, gay, bisexual transgender, and queer students to achieve their full academic and leadership potential. The fundraising dinner and concert will feature Point Scholars sharing their stories of perseverance. The foundation will also present its Leadership Award to Grammy winner songwriter Diane Warren.  Warren has repeatedly spoken out against discrimination directed at the LGBTQ community. The "It Gets Better" musical theater project currently touring the U.S. in support of LGBTQ youth includes songs written by Warren.
For more information, visit pointfoundation.org/VOP2014
Comic-Con 2014 Focuses On Transgender Issues
Comic-Con organizers at this year's popular comic book convention in San Diego orchestrated a panel focusing specifically on transgender issues called "Breaking Barriers: Transgender Trends in Popular Culture." The panel was the first of its kind and consisted solely of panelists who identify as transgender. The panel analyzed the appearances and representations of trans characters in comic books. Comic-Con also featured four additional panels on comics and issues affecting the LGBT community, which included: LGBT Geek Year in Review, LGBT Comics for Young Readers, Queer Horror and Gays in Comics XXVII: It's a Queer, Queer World.
For more on the event, visit comic-con.org/cci 
WeHo's Water Wars
The City of West Hollywood is making efforts to use less water and to promote conservation among WeHo residents in light of ongoing news about the severity of drought conditions in California. The region is suffering from the lowest amounts of rainfall on record. The City has made adjustments to its irrigation controllers to reduce water consumption by as much as 50 percent. It is also releasing water-conservation information to WeHo residents and businesses and is enforcing water utility restrictions, such as rules against hosing down sidewalks.
For tips on water conservation, visit weho.org.