BY PAULO MURILLO
SF Issues Warning On Sex With LA Gays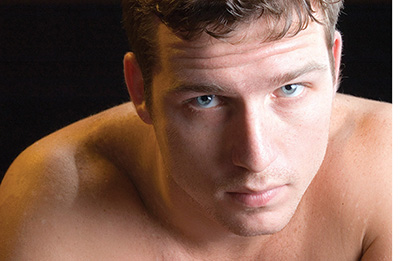 San Francisco's Department of Public Health issued a statement last month warning SF gay men to get vaccinated for meningitis before engaging in sex with men from Los Angeles at least seven to ten days prior to sexual contact. The San Francisco health department reports there have been no cases of meningitis involving gay men in that city since 2011. The LA County Health Department has reported 11 cases of meningitis involving gay men in Los Angeles County in the past 18 months.  Eight people are on record as being infected with invasive meningoccal disease. Four of those men were gay, and three of those four, ages 27 and 28, died of the disease. All of them lived in or socialized in West Hollywood or North Hollywood.
---
Long Beach Pride Run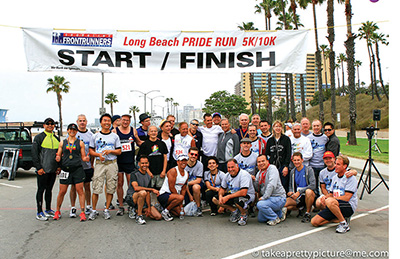 The Shoreline Frontrunners of Long Beach, celebrating their 30th anniversary, are launching the 22nd Long Beach Pride Run 5K Race/Walk and 10K Race on Sunday, May 18 at 8am, taking place on the scenic Long Beach Shoreline Bike Path starting at the intersection of Ocean Blvd. And Junipero Avenue. On-line registration available at www.shorelinefrontrunners.org/long-beach-pride-run.
Funds raised by the LB Pride Run support Long Beach and Orange County LGBT youth, education, and health organizations.
---
Activists Call For Hotel Boycott
Some LGBT activists are calling the boycott of the Beverly Hills Hotel after Hassanal Bolkiah, the hotel owner and Sultan of Brunei–a small Southeast Asian nation–instituted outrageous anti-gay legislation in his home country that includes death by stoning for gay sex. According to news reports, The Out Giving Conference, an event for wealthy LGBT donors hosted by the Gill Action Fund, has cancelled their conference originally planned at The Beverly Hills Hotel. In a statement to the press, The Beverly Hills Hotel said, "the laws and policies that govern how we run our hotel have nothing to do with the laws that exist in any other country outside of the United States."
PHOTO: HASSANAL BOLKIAH
---
Community Discussion On Sex, Meth And GHB
The City of West Hollywood will host "Tina and Gina: Killing Us Softly," a community panel discussion – part of the city's ongoing efforts and commitment to providing information, services, and resources regarding substance abuse. The event takes place on May 7, 2014, 7pm-9pm at the West Hollywood Park Auditorium at 647 N. San Vicente Blvd. The panel will include experts, former users, and others who aim to raise public awareness and provide education regarding crystal meth and/or GHB abuse.
Crystal meth and GHB are two potentially life-threatening drugs used both separately and in combination that continue to have a huge impact in the community, particularly in regard to gay men who live, visit, and play in West Hollywood.
---
Gay For Good San Diego Joins Food Bank
In honor of Harvey Milk Day, "Gay for Good San Diego" will join San Diego Food Bank to help assemble packages of food for those in need. The San Diego Food Bank helps feed people countywide. Gay for Good aims to energize and mobilize the LGBT community to interact with the greater community by volunteering time to various social welfare and environmental service projects.  Each month, G4G San Diego selects a different non-profit to donate time for community service. For more information, visit gayforgood.org
---
LA Gay Center Joins Forces With GLEH
The Center and Gay & Lesbian Elder Housing (GLEH), the nation's first developer of affordable housing for LGBT seniors, are joining forces to provide better, more efficient services to help more seniors live healthy, happy and fulfilled lives. The merger of GLEH and The Center will provide a broader range of services for residents and will provide a greater investment in the development of affordable housing for LGBT seniors. GLEH staff will join the Center's Senior Services team.