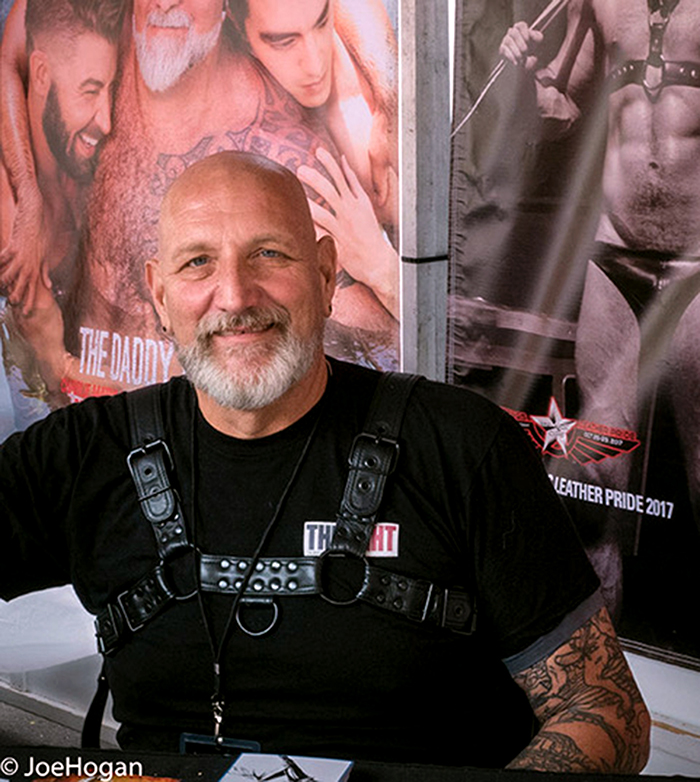 We are extremely saddened to report that Steve Ganzell, a beloved community leader, ex co-chair of Christopher Street West and a long-time contributor to THE FIGHT,  passed away this past Sunday of a heart attack.
Ganzell, a clinical psychologist, served as the clinical director of the mental health program for Being Alive, the West Hollywood based HIV service organization.
Ganzell had also worked for the U.S. Department of Veterans Affairs.
Among the many Facebook posts reacting to Ganzell's passing – Being Alive's Gary Bowie wrote:
"It is with great sadness that we lost a great friend and Clinical Director of our Mental Health program here at Being Alive. His last day was spent at a World AIDS Day event here in WeHo.
I'm sorry we could not announce this earlier to our friends to allow time for family to make arrangements and for us to contact our therapists here under his supervision and the clients.
We will deeply miss his straight-shooting talks on mental health and how we were able to advance our program here. With his help and leadership we were able to add 6 new universities to our Mental Health training program for therapists and develop a great team.
I personally miss him as a friend, our weekly meetings and other fun times. The staff and therapists at Being Alive are devasted and have been in mourning since Monday morning. Steve Ganzell was one of a kind! RIP our friend."
Tom Pardoe, one of his closest friends, wrote:
"Brother Steve, Brother Tom. That's how every phone call began. My heart is heavy but it's full as well. As you know, your legacy is resonating throughout FB and the streets and back alleys of this world. You saw my Zeus and called it forward. I will do my best. Fuck you for leaving so abruptly AND I love you for exiting so swiftly, just as you always wanted it to go. Yes, we are planning a gathering at Eagle LA and an event in January with your family coming into town. I'll keep everyone posted."
RIP Steve. We love you.