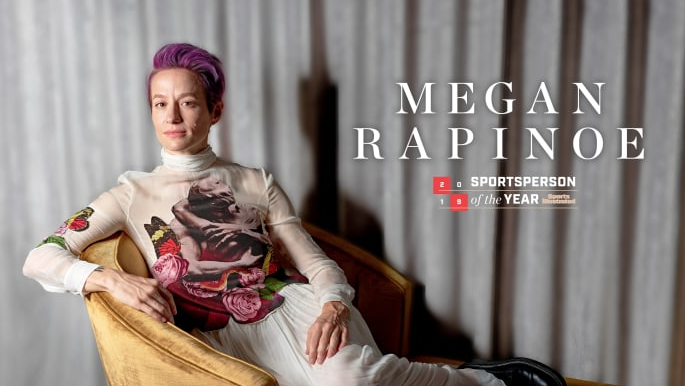 Sports Illustrated magazine just named soccer player Megan Rapinoe as their Sportsperson of the Year, reports LGBTQ Nation.
As co-captain of the U.S. Women's National Soccer Team this year, she led the team to victory at the Women's World Cup in France.
Her leadership made her the face of the team leading up to their incredible victory, and from that position she spoke out against the Trump administration and took a knee for racial equality.
READ MORE HERE:
https://www.lgbtqnation.com/2019/12/lesbian-soccer-star-megan-rapinoe-named-sports-illustrated-sportsperson-year/?utm_source=LGBTQ+Nation+Subscribers&utm_campaign=f8055f7189-EMAIL_CAMPAIGN_2019_12_09_05_42&utm_medium=email&utm_term=0_c4eab596bd-f8055f7189-430297749