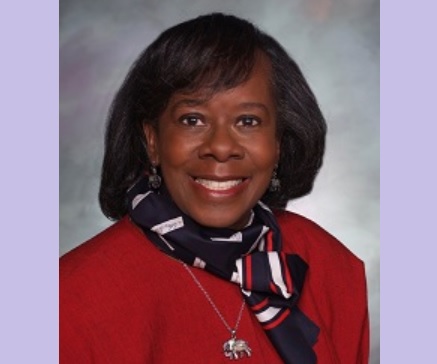 (Photo: Wyoming Senator Lynn Hutchings)
A Republican politician has been accused of comparing homosexuality to pedophilia and bestiality in front of a group of LGBTQ youth, reports LGBTQ Nation.
Wyoming Equality sent a letter to state senate leadership asking for an apology and a clarification that Wyoming senator Lynn Hutchings's words were "unacceptable and inappropriate."
According to the organization, they brought students from Gay-Straight Alliances to the state legislature for a civics day on February 1.
The students asked to speak with Hutchings about a law that would ban employment discrimination on the basis of sexual orientation and gender identity in the state.
She allegedly responded: "If my sexual orientation was to have sex with all of the men in there and I had sex with all of the women in there and then they brought their children and I had sex with all of them and then brought their dogs in and I had sex with them, should I be protected for my sexual orientation?"
READ MORE HERE:
https://www.lgbtqnation.com/2019/02/republican-told-lgbtq-youth-homosexuality-equal-bestiality-pedophilia/?utm_source=LGBTQ+Nation+Subscribers&utm_campaign=b62bf93f05-EMAIL_CAMPAIGN_2019_02_11_05_40&utm_medium=email&utm_term=0_c4eab596bd-b62bf93f05-430297749