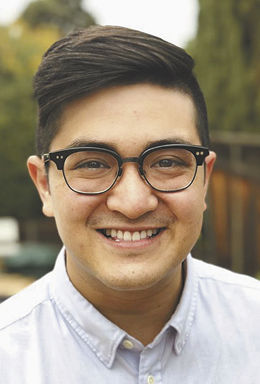 Jason Galisatus, a gay candidate for Redwood City Council, had the fence in front of his apartment vandalized with what appears to be a homophobic slur on Thursday, Oct. 11, and police are investigating it as a hate crime, reports The Daily Journal.
Galisatus, 25, came home around 4:30 p.m. that day, shortly before a candidates' forum, to discover "#gay" spray-painted on the fence next to his bedroom window. And one of his campaign posters, which was hanging on the fence above the graffiti, was torn down.
"It was unsettling, but I will not be intimidated and it won't stop me from being outspoken on issues I care about," Galisatus said.
READ MORE HERE:
https://www.smdailyjournal.com/news/local/anti-gay-slur-investigated-as-hate-crime/article_da6ed100-ce9a-11e8-902c-032d838cced5.html