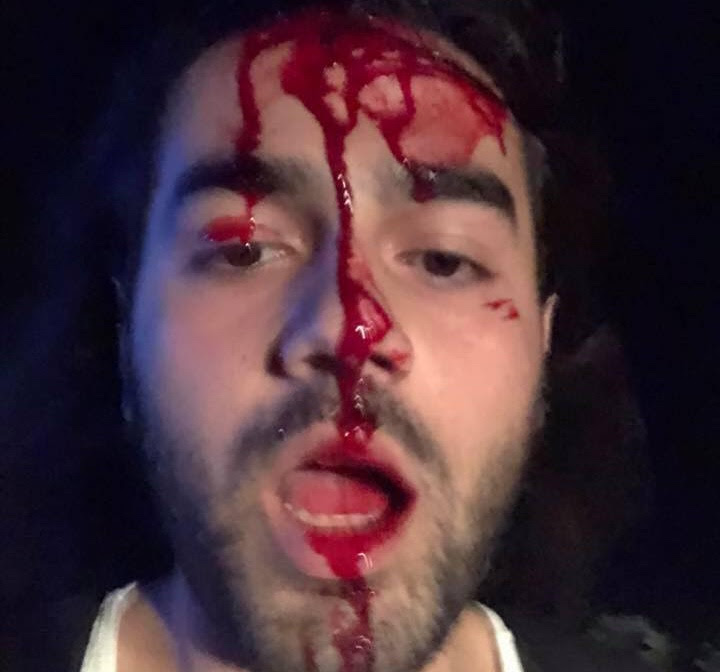 (Photo: one  of the victims of the vicious attack.)
Thirty Armenian villagers attacked nine LGBTI people yesterday night (3 August) leaving two of them seriously injured, reports Gay Star News.
A person showed up in front of the house of Hayk Oprah Hakobyan, in Shurnukh. Hakobyan is an LGBTI activist and founder of Rainbow Armenia Initiative.
Around 8pm local time, Hayk was having a drink with his friends when a person showed up at the front door. He claimed he only wanted to talk to Hayk. At the activist's refusal, the attacker then jumped over the fence.
'He started to threaten us. We had to leave our house immediately because they were gathering villagers to lynch us,' Hayk told political scientist and LGBTI rights expert Rémy Bonny.
When Hayk and his friends went back in to collect their things and tried to escape, they found 30 villagers waiting for them.
READ MORE HERE:
Armenian villagers tried to lynch LGBTI people, injured nine of them