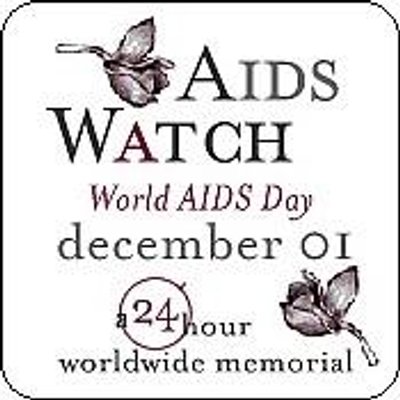 The City of West Hollywood commemorates World AIDS Day each year on December 1 with special programming. This year's events include the City's annual World AIDS Day Candlelight Vigil and March, and Paul Starke Warrior Awards on Friday, December 1, 2017.
The Candlelight Vigil begins at 6 p.m. at the Matthew Shepard Triangle, located at the corner of Santa Monica and Crescent Heights Boulevards. Candles will be provided. The march will proceed down the West Hollywood Memorial Walk on Santa Monica Boulevard to West Hollywood Park, located at 647 N. San Vicente Boulevard. The Candlelight Vigil and March is presented in conjunction with the Alliance for Housing and Healing and several community organizations.
Immediately following the march, at 7 p.m., the Paul Starke Warrior Awards program will take place City of West Hollywood's City Council Chambers/Public Meeting Room, located at 625 N. San Vicente Boulevard.
The awards recognize individuals who provide services to people living with HIV/AIDS. A video clip of Laurie McBride from the Legends of Courage project (which serves to preserve on film the stories and voices of pioneering men and women in Sacramento who led the movement for LGBT equality) will precede her presentation. The event is free and open to the public, and RSVPs are requested via www.whwad.eventbrite.com. Validated parking will be provided in the adjacent five-story parking structure.
Also on Friday, December 1, 2017, the City of West Hollywood will continue its annual tradition of broadcasting AIDSWatch on WeHoTV. AIDSWatch is a 24-hour electronic art piece and memorial that takes place each year on World AIDS Day. AIDSWatch will also be projected on the north-facing exterior wall of the West Hollywood Library.