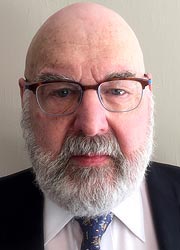 (Photo: U.S. District Judge Marvin Garbis)
Another federal judge has halted a proposed transgender military ban, expanding on an initial ruling issued last month against the plan by President Donald Trump's administration, reports CBS Los Angeles.
In a preliminary injunction issued Tuesday in Baltimore, U.S. District Judge Marvin Garbis ruled that transgender service members have "demonstrated that they are already suffering harmful consequences" due to the proposed ban including threat of discharge, stigma and the cancellation or delay of surgeries related to their gender transitions. The six plaintiffs in the lawsuit he reviewed have all been receiving hormone therapy.
READ MORE HERE: