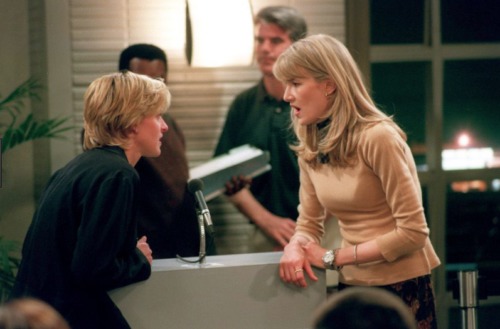 In honor of National Coming Out Day – today – October 11 – you can watch every episode of Ellen DeGeneres old ABC sitcom, Ellen on Hulu for free, reports lgbtqnation.com.
All five seasons of the comedy series – including the groundbreaking coming out episode "The Puppy Episode" will be available.
The historic two-part episode (Season 4, Episodes 22 & 23) featured special guests Oprah Winfrey and Laura Dern, who play her therapist and her love interest, respectively. It first aired 20 years ago.
For more info visit:
https://www.hulu.com/welcome