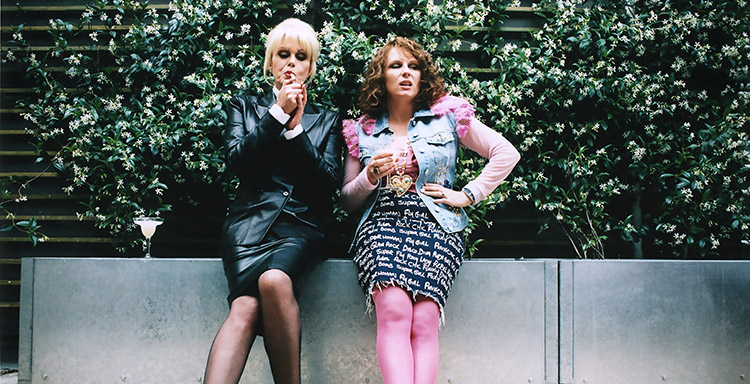 They're back! Absolutely Fabulous: The Movie, opens nationwide on July 22.
Edina Monsoon and Patsy Stone (Jennifer Saunders and Joanna Lumley) are still oozing glitz and glamour, living the high life they are accustomed to: shopping, drinking and clubbing their way around London's trendiest hotspots in Absolutely Fabulous: The Movie.
But when they accidentally push Kate Moss into the River Thames at an über-fashionable launch party, Eddy and Patsy become entangled in a media storm surrounding the supermodel's untimely demise and are relentlessly pursued by the paparazzi.
Fleeing penniless to the glamorous playground of the super-rich, the French Riviera, they hatch a plan to make their escape permanent and live the high life forever more!
Absolutely Fabulous: The Movie, directed by Mandie Fletcher and produced by Jon Plowman and Damian Jones, will be released by Fox Searchlight Pictures nationwide on July 22nd, 2016.