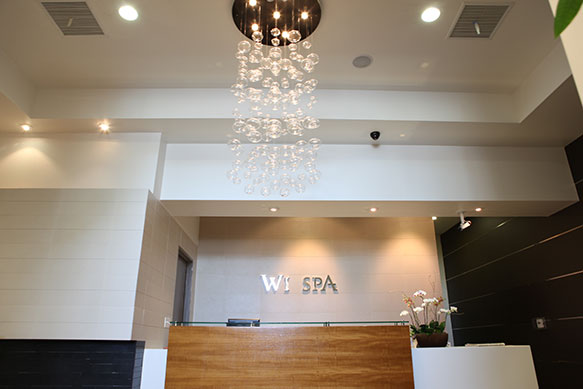 Demonstrations over transgender rights sparked clashes between protestors and counter-protestors in Koreatown on Saturday after a video went viral of a woman upset that a trans woman disrobed in the women's section of a popular spa, reports KTLA.
Footage of the encounter between the two sides showed people shoving each other, attempting to take away protests signs and throwing objects like eggs.
One side was heard yelling things like "Go home trans-phobe" and the other saying "save our children."
The video that sparked the protest shows the upset woman speaking to employees at Wi Spa, located at at 2700 Wilshire Blvd. in Los Angeles' Koreatown neighborhood, reports KTLA.
The woman asks an employee why the spa allows a person who identifies as a woman but has male genitalia to be exposed in the women's section of the spa when there are underage girls in the room.
The Wi Spa employee defends the trans client. As a crowd gathers, another client also confronts the woman, defending the trans client.
In a statement, Wi Spa said it is complying with California law prohibiting discrimination, citing the statute.
"California law prohibits discrimination against transgender and gender non-conforming people in business establishments," the spa stated.
On Saturday, videos circulating on social media showed the violence that erupted between the two sides after a protest was called outside the spa.
The Los Angeles Police Department responded to the scene but said no arrests were made. Videos showed officers calling for protesters to disperse.
READ MORE HERE:
Violence breaks out over trans rights at Koreatown spa