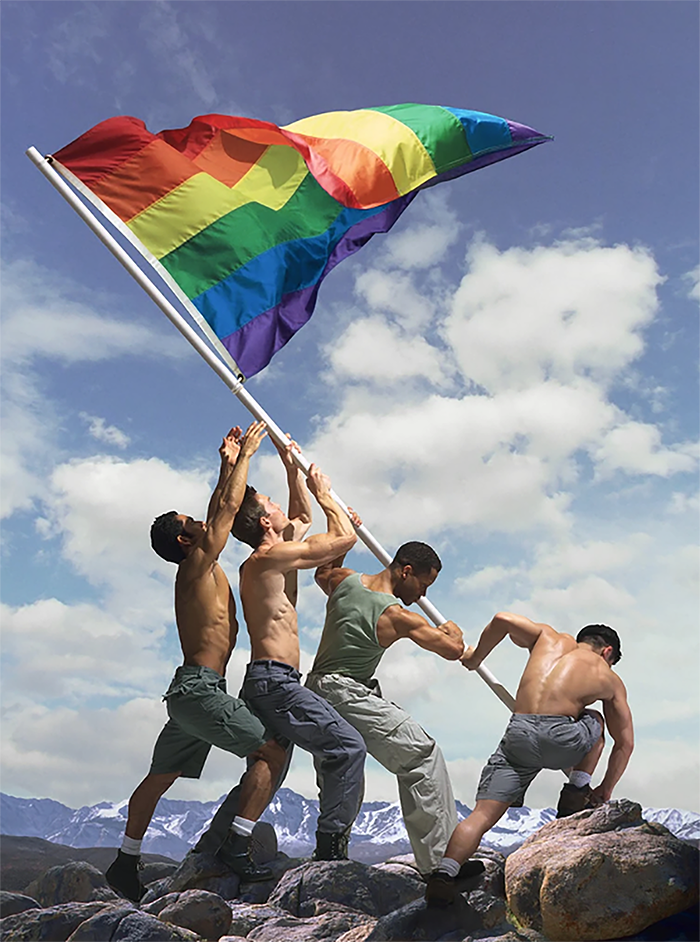 Conservatives in a tizzy over Biden's new rainbow flag directive
The Biden administration will allow US embassies around the world to fly the gay Pride flag on the same flagpole as the American flag, reversing a Trump-era policy.
In 2019, then-Secretary of State Mike Pompeo blocked embassy requests to fly the symbol of support for LBGTQ people on the same pole as the Stars and Stripes.
But last month Biden's Secretary of State Anthony Blinken gave approval to fly the flag at diplomatic outposts around the world, according to a confidential cable reviewed by Foreign Policy magazine.
U.S. embassies are now authorized to fly the pride flag on the same pole as the American flag
The happy news was celebrated by LGBT+ advocates around the world, but it spelled sheer doom for the evangelical evangelist and missionary Franklin Graham, who urged his followers to "pray for America."
Additionally 77-year-old right-wing pundit Newt Gingrich launched into an angry rant on Fox News' Justice with Judge Jeanine, saying that the move is "attacking people of traditional values who are appalled that this administration would fly the gay flag at American embassies all over the world."
Secretary of State Blinken stated that flying the flag was not a requirement and U.S. embassies and envoys were allowed to "determine that such a display is appropriate in light of local conditions."