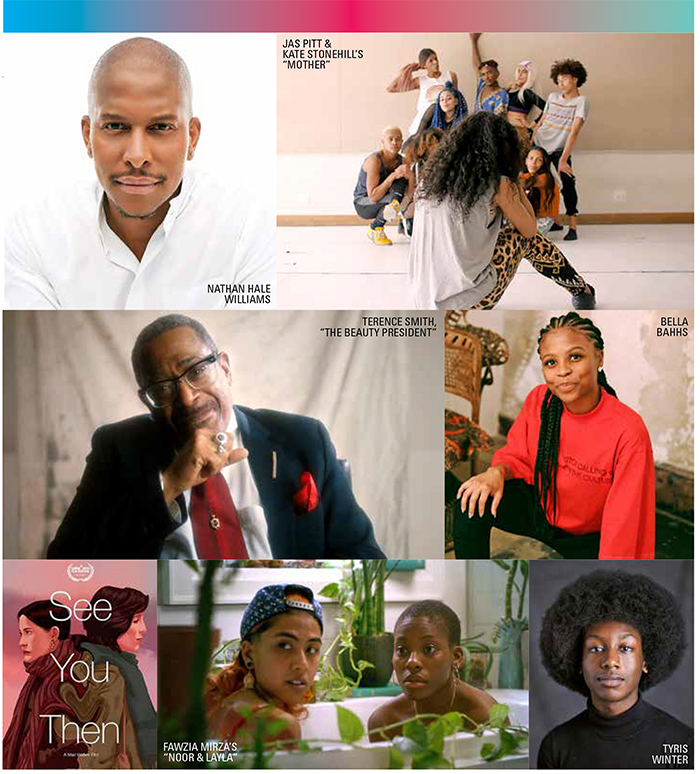 Showcasing the work of queer and trans filmmakers of color, this year's festival takes place on April 16th to April 20th. 
Outfest, the Los Angeles-based nonprofit organization dedicated to creating visibility for diverse LGBTQIA+ stories and empowering tomorrow's artists and storytellers, has announced its lineup for the 2021 Outfest Fusion QTBIPOC (Queer, Trans, Black, Indigenous and People of Color) Film Festival, presented by Comcast NBCUniversal. 
This year's festival will feature 10 feature films, 41 short films, a One-Minute Movie Contest sponsored by Hyundai, two drive-in experiences at Exposition Park, and a dozen workshops and panels for filmmakers and general public to attend from April 16th to April 20th. Visit www.OutfestFusion.com to purchase tickets.
Now in its 18th year, Outfest Fusion showcases the work of queer and trans filmmakers of color, providing the audiences and storytellers alike with the critical visibility that is needed to build careers, opportunities, and empathy for our stories. Beyond authentically connecting the industry and the public to so many of our community's underrepresented artists, Outfest Fusion also provides educational workshops, masterclasses, networking events, and the renowned One-Minute Movie Contest.
"Outfest Fusion facilitates an environment where QTBIPOC people are able to learn, teach, showcase their talent, and feel validated, bridging the gap between the industry's gatekeepers and so many marginalized people who are typically left out of the conversation. This is why we must continue to grow Outfest Fusion!", reported Outfest Executive Director, Damien S. Navarro.
Founded in 2004 amongst a circle of community organizers and Outfest Board Members, the Outfest Fusion QTBIPOC Film Festival is a response to the need for more inclusive spaces where storytellers and filmmakers of color could receive the opportunities and the visibility they struggle to find for themselves and their work. To date, Outfest Fusion has showcased over 10,000 works to nearly 250,000 audience members and impacted over 2,500 storytellers and up and coming industry members with its Fusion workshops, contests, and events.
The Outfest Fusion QTBIPOC Film Festival educational and mentor-driven programming provides the tools for queer and trans people of color to create content and tell their own stories. Outfest Fusion also hosts the Outfest InFusion Studio summit in partnership with Comcast NBCUniversal, which will take place this summer. Outfest Fusion alumni and filmmakers who attend engage with studio-partner speakers, participate in panels and workshops forging connections and nurturing relationships between emerging LGBTQIA+ filmmakers of color and established studios.
Feature films from notable directors include Nathan Hale Williams, an Outfest alum who's presenting All Boys Aren't Blue this year; Marion Hill's Sundance premiere Ma Belle, My Beauty; Mari Walker's recent SXSW world premiere See You Then; and Carlos Lopez Estrada (Blindspotting) is presenting Summertime at this year's festival which is co-written by its sprawling cast of young Los Angeles poets, including queer BIPOC voices, and is in connection with Outfest Fusion's celebration of the power of the spoken word.
Outfest Fusion will kick off the evening of April 16th with a live spoken word showcase, including performances by Tyris Winter of Summertime, and Chicago-based raptivist Bella BAHHS from the Outfest Fusion feature documentary Unapologetic, among others.
Notable short films at this year's festival include Maisie Richardson Sellers' Sunday's Child, Executive Producer is Greg Berlanti, about a vivid house party of QTPOC who welcome a young woman into their community where she can let down her walls; Whitney Skauge's The Beauty President, a SXSW-premiere short about Joan Jett Blakk's historic bid for the White House as one of the first openly queer write-in candidates, featuring Terence Smith, the man behind the persona, who reflects back on his place in gay rights history at the height of the AIDS crisis; the world premiere of Fawzia Mirza's Noor & Layla; and Jas Pitt & Kate Stonehill's Mother about a young dancer from a Rio de Janeiro who finds acceptance through the art of Ballroom and their vogueing family.
---
Check out the complete slate of features and shorts at the 2021 Outfest Fusion QTBIPOC Film Festival at www.OutfestFusion.com.
---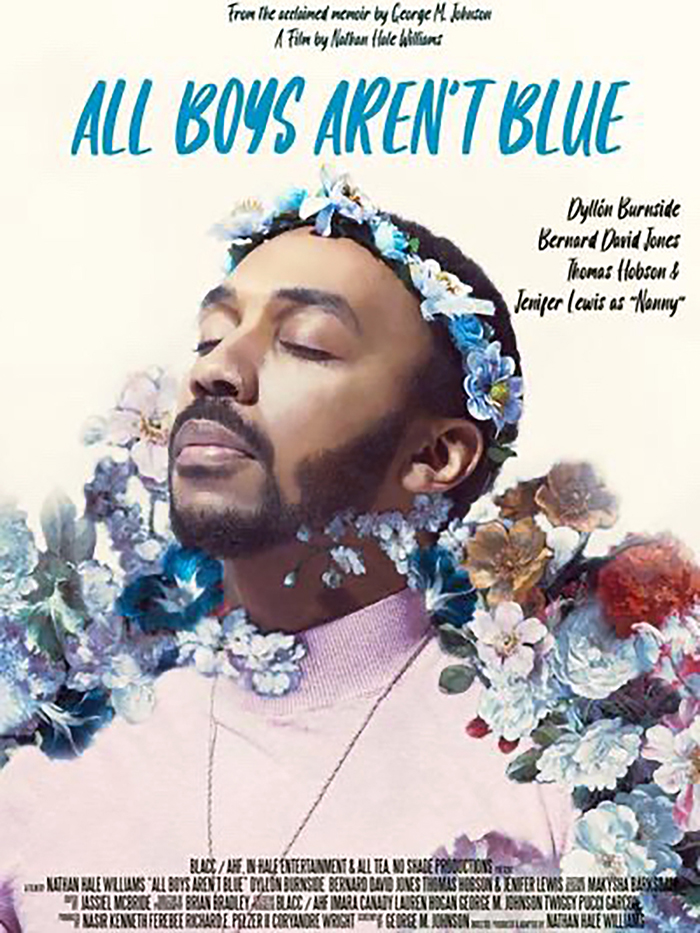 TURNING TRAGEDY INTO TRIUMPH
Tackling issues of Black masculinity and Black queerness
Actors Bernard David Jones, Dyllon Burnside, Thomas Hobson, and Jenifer Lewis bring to life the words of Black non-binary author George Matthew Johnson's transparent and sparkling memoir, aided by director Nathan Hale Williams' visual poetry. Tackling issues of Black masculinity and Black queerness in relationship to Blackness, each character represents Johnson at different stages of their life, chronicling their story of growing up and challenging gender identity norms, as well as learning to adapt to HIV/AIDS.
"I'm really grateful to be able to tell stories about the various narratives of the Black experience. Particularly, stories that seek to unify our community and then amplify the complexity, beauty and strength of our community to the greater society," director Nathan Hale Williams tells THE FIGHT.
"This story isn't just a Black queer story. This story isn't just a Black story. This is a story that will uplift and empower all of us. It's a story about the power of humanity to turn tragedy into triumph. I'm so excited for more people to see this work during Outfest Fusion."