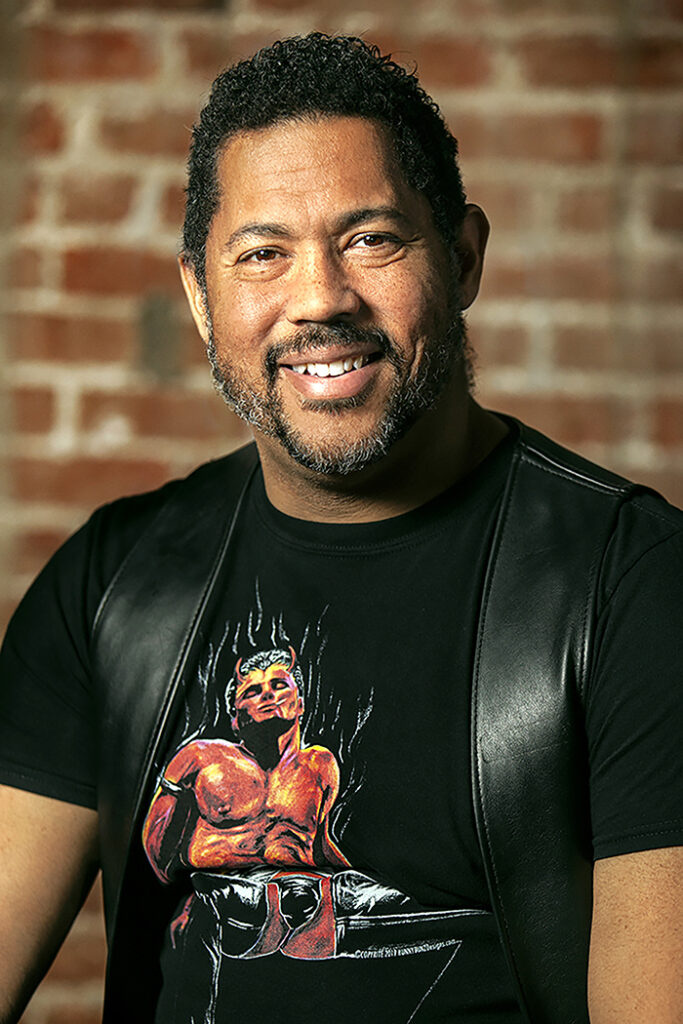 LA Leather Pride postponed to 2022, LALC CAReS provides community assistance
BY MARK ARIEL
The Board of The Los Angeles Leather Coalition (LALC) recently made the decision to postpone LA Leather Pride (LALP), originally rescheduled for this month, until March 2022.
Exact dates will be published as the time becomes closer (assuming resumption of events will be possible under local, state and federal public health guidelines).
While the week long event has been postponed until next year—virtual activities have been taking place over the past several months, reveals LALP Chair/LALC CAReS Chair Gabriel Green.
"Our 2020 title holders have been doing amazing job hosting various events online (from fundraisers to social events) over the past year, keeping people's spirits up and giving them a reason to interact, even if it's at a limited capacity," says Green in an interview with THE FIGHT.
"One that just past recently was 'Leather Jocks & Goodies OH MY!' It was hosted and produced by Joey Byrne (Mr. Eagle 562 Leather 2020) and co-hosted by Lucinda Rear who both represented the Long Beach imperial Court. It was phenomenal event that raised money for LALC CAReS and had participation from our titleholders as well other titleholders throughout our community. Another online event that is coming up is called 'Bite the Bullet!' hosted by Brandon Bullet (Mr Bullet Leather 2020 and host of Leather Talk) and AJ Chier (Mr Bullet Leather 2017). It will be held on Sunday, March 21st at 4pm! There will be live demos, entertainment and auctions and will also be raising money for LALC CAReS. There also great events held by Onyx, Sanctuary, and other organizations and bars that area keeping the leather spirit alive so be sure to check those out as well."
• • •
LALC recently formed a new program called LALC CAReS. "For those who don't know CAReS stands for Community Access Resource Services," explains Green. "We wanted to be an additional resource to help the community, along with all the other great resources that were formed, when Covid-19 crisis first began. But we wanted something that would continue to be a resource long after the pandemic had ended. Whether there is a global crisis or there will be someone in need and LALC wanted to be able to meet those needs well into the future."
LALC CAReS has three branches:
• The LALC Lifeline is for those people who feel alone and need to talk to someone.
• The LALC and Bullet Bar Pantry is for those in need of food supplies, clothes, toiletries, medicines, etc. and is proudly sponsored by the Bullet Bar.
• The LALC Helping Hand is for those who are struggling and have a financial need during times of crisis.
For more information about receiving assistance,
volunteering and donating, check out:
Website: https://lalc.info/lalc-cares/
Facebook: https://www.facebook.com/LALCCAReS
Instagram: https://www.instagram.com/lalc.cares/
• • •
In closing, says Green, we need to support our LGBTQ spaces. "Right now spaces like the Eagle, Sanctuary and Precinct are suffering because they have not been able open because of the pandemic and currently are in need of our help. These spaces aren't simply just bars or play spaces, they are homes for us and place we can feel safe being ourselves. We have lost a few of them already and it would a shame to lose any more of them. Each of them has a gofundme page. If you are able to give and support these spaces, please do so that we are able to celebrate in them and be with each other when the pandemic is finally over."