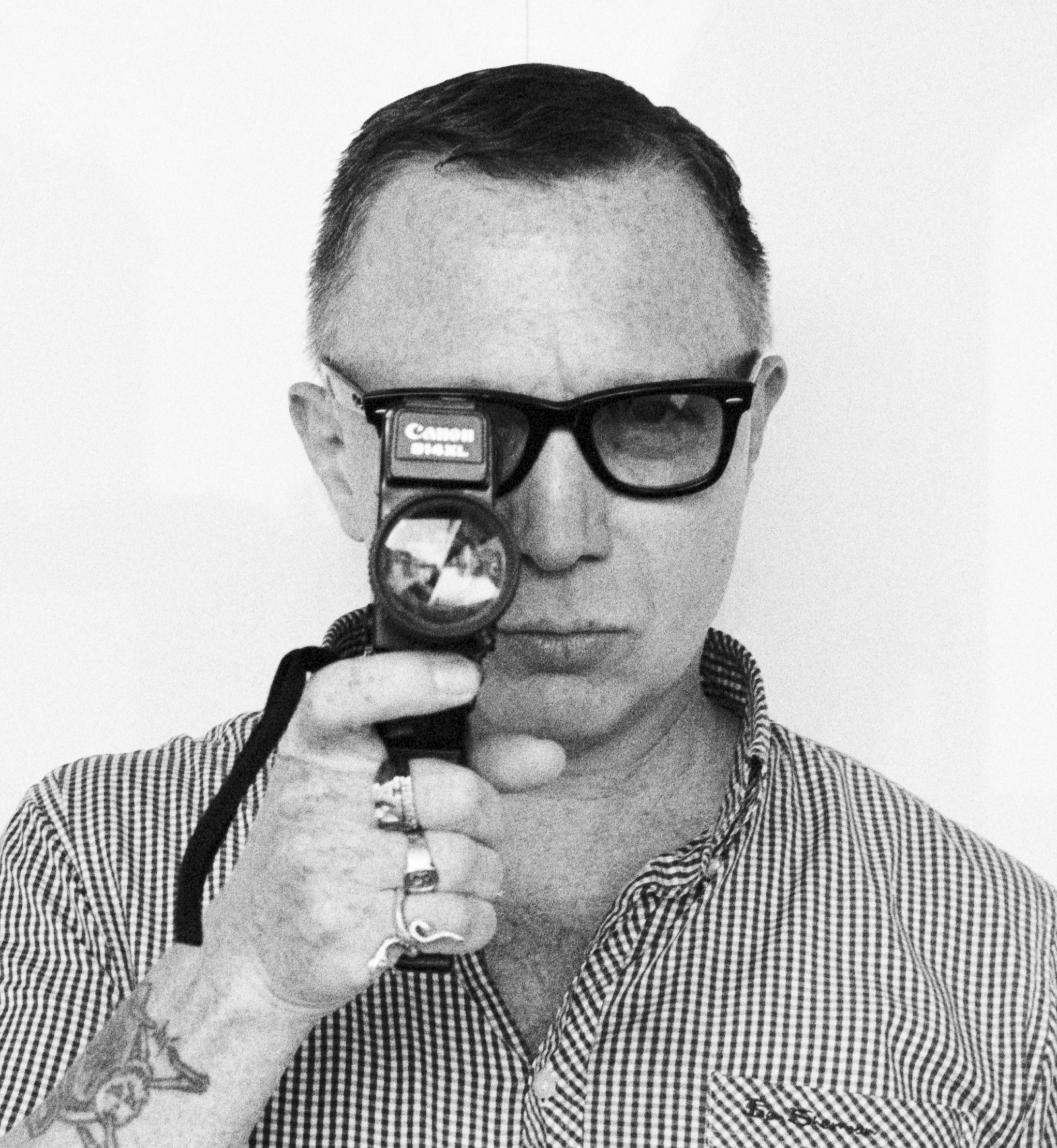 (Bruce LaBruce. Photo by Raul Hidalgo)
On Sunday, December 13, 2020, Tom of Finland Foundation (ToFF) proudly presented awards to stellar individuals who have demonstrated their vast commitment to our community.
These awards were given on the final day of ToFF's 25th Art & Culture Festival: Plugged In, which marked both the 36th year of the Foundation as well as the 100th birthday of Tom of Finland. ToFF is honored to have the opportunity to recognize these influential individuals who have, and continue to, shape the world in which we live. 
"These annual awards are a blend of our history and our future. To the 2020 class of Tom of Finland Foundation recipients: thank you for your tireless work to make and support art, and for challenging the status quo. We look forward to seeing what great things you accomplish next,"
said S.R. Sharp, ToFF's Vice President and Curator. 
The 2020 Artist Hall of Fame Award went to artist, writer, filmmaker, photographer and underground director Bruce LaBruce for his artistic achievements and steadfast commitment to the art and culture of the erotic art community. 
The 2020 Lifetime Achievement Award went to certified sexologist, author, artist and influential figure Annie Sprinkle for leadership and steadfast commitment to the erotic art community. 
The 2020 Cultural Icon Award went to author, media pundit, journalist, and LGBT community activist Dan Savage for his artistic achievement and immeasurable contributions to the art and culture of our community.  
During the Festival, ToFF also announced the winners of this year's Emerging Artists Competition, which boasted both international contest winners and participants. 
The purpose of this contest is twofold: to encourage artists to share their erotic work and to elevate the field of erotic art by rewarding some of the best examples. The contest is open to any artist except for previous winners of the contest, or artists who are already selling erotic work commercially.
The eight internationally renowned creators who judged the 2020 competition are Jonathan Anderson, fashion designer; Seth Bogart, artist and musician; Nao Bustamante, artist; Matt Lambert, filmmaker and photographer; Felipe Meres, artist, winner 2014 Tom of Finland Emerging Artist Grand Prize; Silvia Prada, artist; Martín Sorrondeguy artist, photographer, and musician; and Russell Tovey, actor, and Robert Diament, gallerist, co-hosts of "Talk Art."
The Tom of Finland Grand Prize and the Dean Cameron Multiple Figure Award went to Mr. Gruts of New Zealand. He will receive an original Tom of Finland preparatory drawing as a prize.
The Bill "The Hun" Schmeling Single Figure Award went to Ki Yoong from England and the Garilyn Brune Dual Figue Award went to Albino Hector of Spain.
The Palanca Fantasy Award was given to Witt Fetter and the Jay R. Lawton Photography Award was given to Luther Creek, both artists living in the United States.
All winners receive a certificate, a copy of Tom of Finland: The Official Life and Work of a Gay Hero in addition to books and other prizes from Tom of Finland Store and Tom of Finland Foundation.
In 1984, the nonprofit Tom of Finland Foundation (ToFF) was established by Durk Dehner and his friend Tom. As Tom had established worldwide recognition as the master of homoerotic art, the Foundation's original purpose was to preserve his vast catalog of work. Several years later, the scope was widened to offer a safe haven for all erotic art in response to rampant discrimination against art that portrayed sexual behavior or generated a sexual response. Today, ToFF continues in its efforts of educating the public as to the cultural merits of erotic art and in promoting healthier, more tolerant attitudes about sexuality.