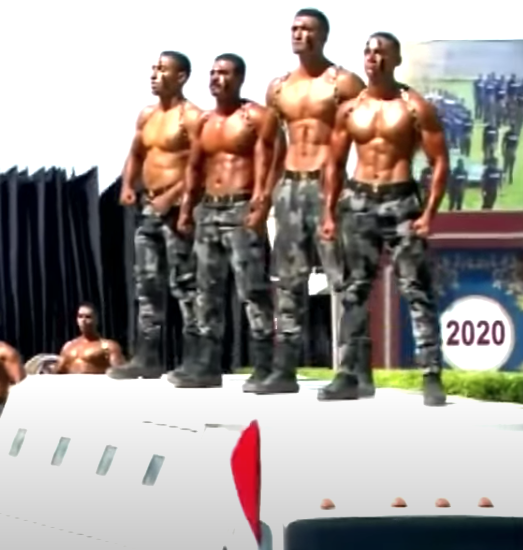 A bizarre graduation ceremony of the Egyptian Police Academy featuring parades of flexing shirtless men jumping through rings of fire has gone viral, catching the attention of George Takei, who tweeted, "For a terrifyingly homophobic and dangerously anti-LGBT government in Egypt, this screams pretty gay."
One clip has racked up more than 3.5 million views on Twitter, reports Towleroad.
"More than 1,500 cadets pulled off an action-packed stunt with rings of fire and counter-terrorism tactics at the premises of the Police Academy in New Cairo on Friday. In the clip widely shared on social media, the shirtless officers have to leap through the fire rings and tow a SUV. The group also demonstrate their physical abilities, showing the superiors a series of stunts such as climbing the facade of a building, doing push-ups or breaking concrete blocks," The Sun reports.
WATCH: