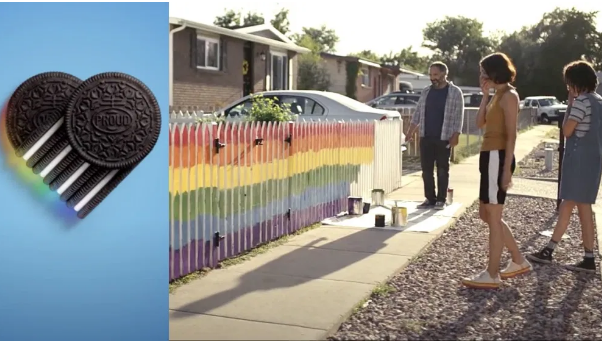 Oreo Cookies and its parent company Mondelez have been targeted by the American Family Association anti-LGBTQ activist group One Million Moms over a beautiful, heartwarming ad, created for National Coming Out Day, which shows a lesbian bringing her girlfriend to meet her family at her childhood home, reports Towleroad.
One Million Moms Monica Cole wrote: "Oreo and parent company, Mondelez International, have begun airing a gay pride commercial which has absolutely nothing to do with selling cookies. Mondelez International is attempting to normalize the LGBTQ lifestyle by using their commercials, such as the most recent Oreo ad featuring a lesbian couple, to brainwash children and adults alike by desensitizing audiences."
Cole threatens a boycott of Mondelez and its brands "Oreo, belVita, Chips Ahoy!, Cadbury Dairy Milk, Honey Maid, Halls, Philadelphia, Ritz, Sour Patch Kids, Triscuit, Trident gum, and Wheat Thins," reports Towleroad.
WATCH THE AD HERE AND CONSIDER IT THE NEXT TIME YOU'RE GROCERY SHOPPING: