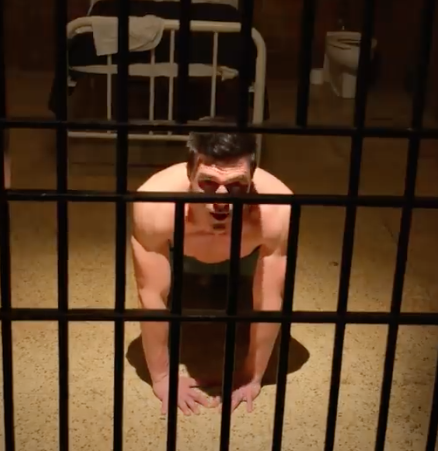 There won't be a season of American Horror Story on FX in fall 2020. Another Ryan Murphy series, Netflix's Ratched, may fill that void, reports The Hollywood Reporter.
The trailer for the series, starring frequent Murphy muse Sarah Paulson, is filled with the kinds of creepy, lurid imagery that's an AHS signature. It's also befitting of the origin story of Mildred Ratched (Paulson), the villain of One Flew Over the Cuckoo's Nestwho is at the center of this story.
Set in 1947, Ratched follows Mildred as she seeks work at a psychiatric hospital in Northern California "where new and unsettling experiments have begun on the human mind," per the show's official longline, reports The Hollywood Reporter.
"On a clandestine mission, Mildred presents herself as the perfect image of what a dedicated nurse should be, but the wheels are always turning and as she begins to infiltrate the mental health care system and those within it, Mildred's stylish exterior belies a growing darkness that has long been smoldering within, revealing that true monsters are made, not born."
Coming to Netflix on September 18.
WATCH THE TRAILER: