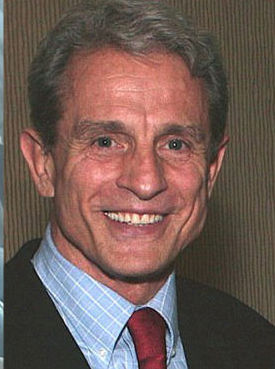 (Photo: Ed Buck)
Former West Hollywood resident Ed Buck, who was indicted last year in connection with the death by overdose of 26-year-old Gemmel Moore at his WeHo apartment on Laurel Avenue, was slapped with four additional federal charges alleging distributing of drugs for nearly a decade and enticing two people to cross state lines to California to engage in prostitution, reports WEHOTimes.
Shortly after the anniversary of Moore's death three years ago, on July 27, 2017, a federal grand jury on Tuesday, August 4th, returned a superseding indictment expanding on allegations that Buck provided the drugs that led to Moore's death.
Since the death of Gemmel Moore, there have been multiple allegations accusing Ed Buck of having a history of luring young, black gay men to his apartment, where he'd inject them with methamphetamine for sexual gratification.
READ MORE HERE:
Ed Buck Faces Four Additional Federal Charges Alleging Drug Distribution and Enticing Prostitution