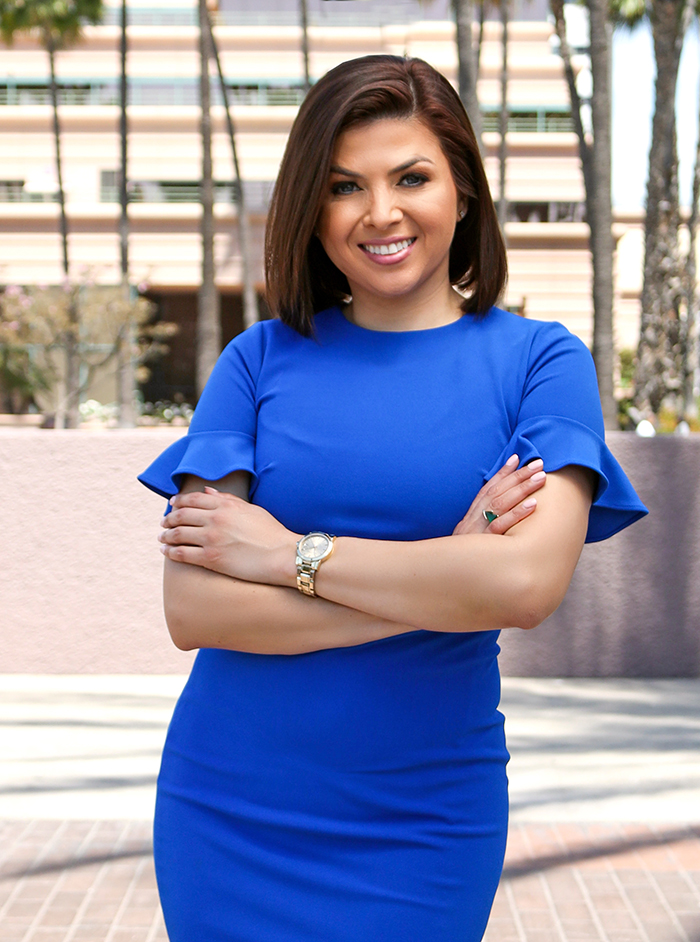 Jeanette Barrera decided to empty her personal savings and launch her own campaign. And she's winning.
BY TEHLERE SPELLING
Long Beach City government routinely comes under fire for corruption. Current 2nd District City Councilwoman Jeannine Pearce has violated the city's conflict-of-interest policy, had an embarrassing run-in with LBPD, and is now under state investigation. Yet she's still serving her term with barely a slap on the wrist. 
Fed up with this political abuse and wanting to create real change, a 2nd District resident named Jeanette Barrera decided to empty her personal savings and launch her own campaign. And she's winning.
A ten-year public service veteran in social work/mental health, Barrera is miles ahead of the competition clocking thousands of hours in residents' homes addressing homelessness, generational poverty, human trafficking; a first responder helping the same people she will serve when elected. Barrera, a renter, a citizen with no conflict of interest, will not tolerate local government stalling policies that would help end these social crises.
On the opposite end, Robert Fox, a multi-property investor, publicly denounces housing laws and rent control for Long Beach on his website. As a wealthy property investor, it is extremely unlikely that Fox would support policies for affordable housing—that would adversely affect his wallet.
Cindy Allen, also running, is an ex cop turned entrepreneur whose husband was LBPD Commander. The Long Beach Post (founded by Allen) churned out fictitious quotes from Barrera in an attempt to discredit her. Moreover, Allen's public financial report states clearly she's not even a resident. Allen lists two Airbnb properties in Long Beach, but her primary residence purchased in 1994 is a home in Fountain Valley. Not even Los Angeles County.
Despite her opponents' advantages (deep financial pockets, political ties, mayoral/establishment favoritism), recent polls name Barrera the front-runner. She's fostered working relationships with City Council and stakeholders, garnered over 100 volunteers, won two of the highest voting propensity precincts, earned endorsements from three of the nation's largest unions, and cornered the Mass Transit sector. She has a full-time staff and is ready to step into her role as Long Beach City Councilwoman for District 2, a real voice in City Hall creating real change.