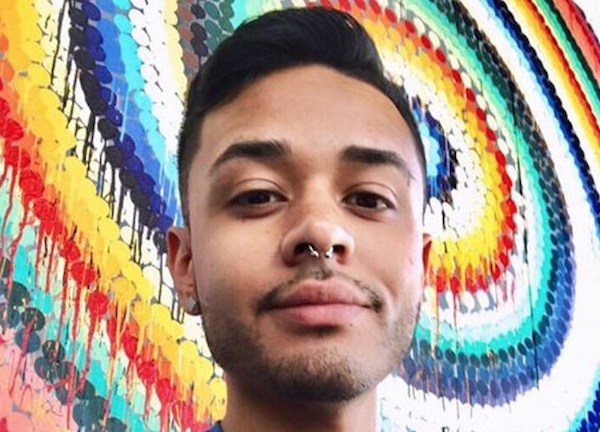 (Photo: Kenneth Paterimos, RIP)
The family of a murdered gay Chicago man is outraged after his killer claimed self-defense and was released from custody without being charged, reports Towleroad.
Kenneth Paterimos, a 23-year-old barista, was stabbed to death with a box-cutter following an altercation last Friday night at Richard's Bar on the city's west side.
Family members allege Paterimos' killer yelled a homophobic slur prior to the stabbing, and police say witnesses confirmed that, according to the Chicago Sun-Times. However, authorities released the 30-year-old suspect on Sunday without charging him after he claimed the 127-pound Paterimos beat him up, reports Towleroad.
WATCH: