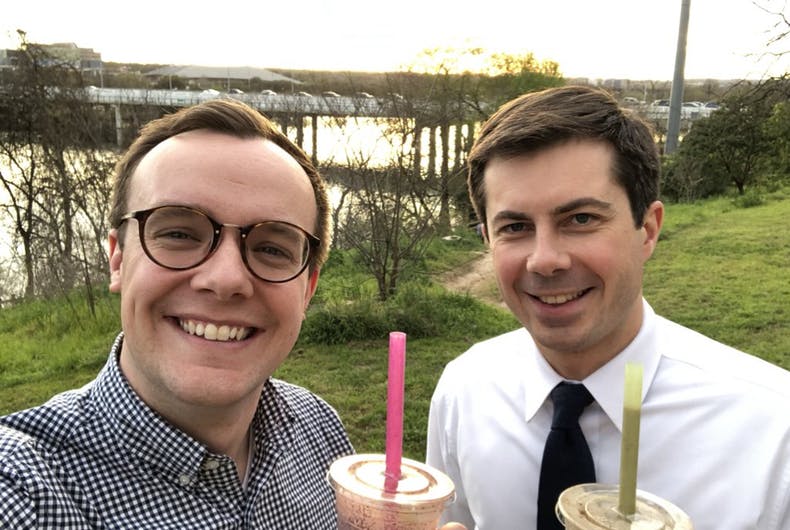 (Chasten and Pete Buttigieg. Photo: Twitter/chas10buttigieg)
A proposed law that would ban discussions of LGBTQ people in Iowa school could also prevent teachers from telling students that out Democratic presidential candidate Pete Buttigieg is gay, reports LGBTQ Nation.
The bill would make it illegal for educators to teach about any topics related to sexual orientation or gender identity without parental notification.
Buttigieg, who won the Iowa caucuses in his race for the presidency, has kissed his husband on stage and regularly fields questions about being the first viable gay candidate for president. His sexuality has made him a target of the religious right and right-wing pundits like Rush Limbaugh.
READ MORE HERE:
https://www.lgbtqnation.com/2020/02/iowa-bill-ban-teachers-saying-pete-buttigieg-gay-without-notifying-parents/