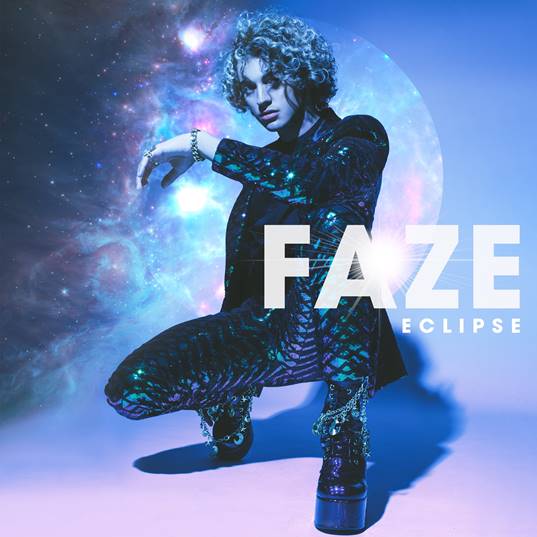 Los Angeles-based singer/songwriter FAZE releases his debut EP Eclipse today,  which includes the singles Right Here and Magic.
The EP is available now through all digital retailers. 
Produced by Dan and Tom Glashausser (aka Glashaus, a duo known for their work with artists like Moxie Raia), Eclipse unfolds in a lushly textured form of alt-pop spiked with mind-bending beats, hypnotic guitar tones, and delicate piano work.
A member of the LGBTQ community intent on making his art as inclusive as possible, the San Diego native FAZE spent years grappling with his identity and finding a sense of belonging—a struggle complicated by his being diagnosed with Tourette Syndrome at the age of seven. From his earliest years, music provided some salvation, and by the age of nine he'd learned to play both piano and cello.
FAZE – Right Here:
FAZE Magic: