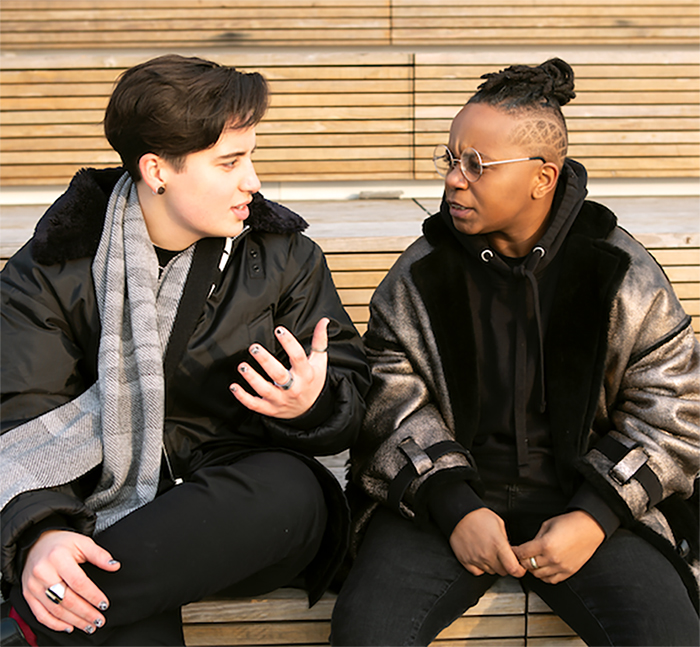 Engage In Activism
PLATform: A Transgender Policy, Leadership & Advocacy Training Program
Christopher Street West (CSW)—the  non-profit that produces the annual LA Pride Festival and Parade—in partnership with the Trans Wellness Center have announced the creation of PLATform: Policy, Leadership, and Advocacy Training program to support and educate the transgender and non-binary communities on how to engage in activism and policy reform.
This first-of-its-kind program was conceptualized by CSW Board Member Alexandra Magallon with Trans Wellness Center Program Manager Mariana Marroquin.
The four-session series teaches how to engage in policy reform and fight for civil rights.
PLATform will train community members to become advocates with courses and leadership seminars that will develop critical thinking skills, while pinpointing various factors that foster marginalization, including class, race, religion, oppression, privilege and more. Advocates will then learn how to develop the political tools that aid in the creation of policy and legal protections, as well as how to advocate in media and arm themselves with helpful hints when lobbying or attending meetings with elected officials. Individuals in the program must attend a minimum of four meetings of up to eight hours.
---
For more info on additional local trans initiatives visit: www.mytranswellness.org.