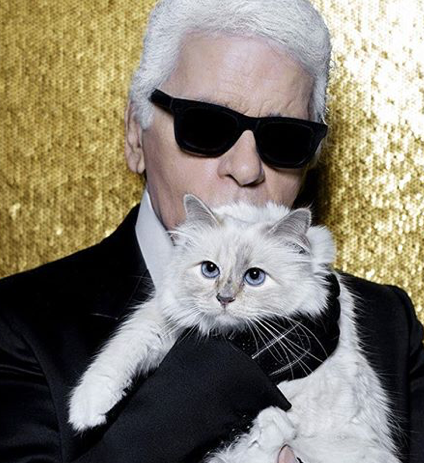 Karl Lagerfeld, the fashion designer who helped set the industry standard for five decades with collections that dressed celebrities such as Princess Diana and actress Keira Knightley, has died. He was 85 years old, Bloomberg reports.
The creative director at closely held Chanel for more than 35 years, Lagerfeld was among the fashion trade's most prolific couturiers, producing outfits for the Paris-based luxury-goods maker, for Italy's Fendi SpA and for his own label — all at the same time.
Recognizable for his high-collared shirts, white ponytail, dark sunglasses and black fingerless gloves, Lagerfeld had a client list that featured stars of the stage and screen, including actresses Nicole Kidman and Cate Blanchett and the singer Pharrell Williams.
READ MORE HERE:
https://www.bloomberg.com/news/articles/2019-02-19/karl-lagerfeld-designer-who-ruled-over-chanel-for-decades-dies?utm_source=google&utm_medium=bd&cmpId=google