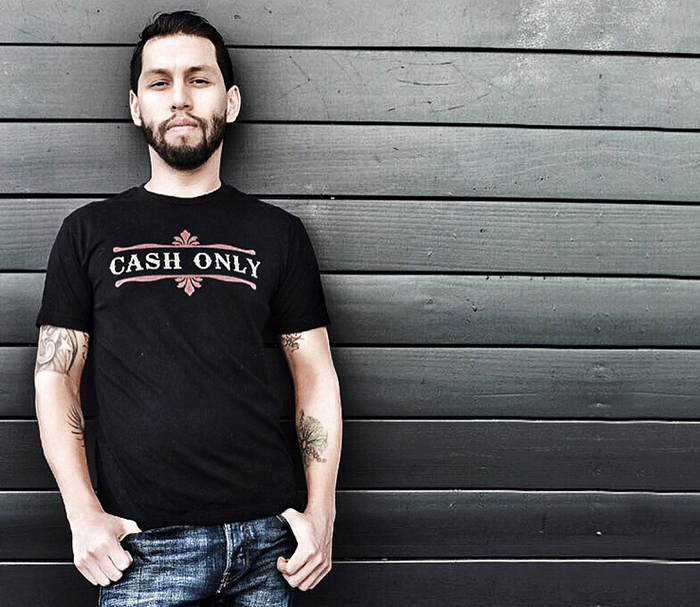 (Photo: Danny Cruz)
New laws, on local, state and federal levels, are driving more sex workers into the streets, putting their lives at risk.
BY LARRY BUHL
On April 17, a new California bill meant to expand the definition of "pandering," which means solicitation and recruitment for prostitution, was tabled in the Senate Public Safety Committee after it receiving a lack of support in the committee—and after dozens of citizens spoke out against it for hours in the hearing. 
Critics said the language of the bill, SB 1204, introduced by Senator Pat Bates (R-Laguna Niguel), was too broad and ambiguous and instead of just curbing sex trafficking would have the unintended consequence of putting harm reduction advocates at risk. 
"(SB 1204) would leave it up to the cops to determine what 'induce' means," said Kristin DiAngelo, a trafficking survivor and  Executive Director of the Sacramento chapter of the Sex Workers Outreach Project,  (SWOP) online at sacramentoswop.com.
"Our group distributes condoms, lube, and lists of potential predators with the knowledge that sex workers will use them. But the new bill would say we are encouraging and inducing prostitution. It would make what we do illegal."
At press time it was not clear whether or when SB 1204 would come back. But sex worker advocates say that if such a bill could pass in supposedly liberal California, restrictions on their industry could happen anywhere. 
LIABLE FOR CONTENT
In fact, a crackdown on sex work is happening at the local, state and federal levels.
In March, President Trump signed into law a new bill—a combination of the Senate's Stop Enabling Sex-Trafficking Act (SESTA) and the House's Fight Online Sex Trafficking Act (FOSTA)—which makes online platforms liable for content uploaded by their users. Even before the president signed it, online platforms that sex workers used to advertise their services voluntarily blocked access from the United States or shut down completely.
In April the website backpage.com was seized by the feds its founders were charged with 93 counts of money laundering and facilitating prostitution, although nobody was charged with human trafficking. Craigslist took its Personals section offline, saying it could not prevent postings of sex workers or possible sex traffickers on the site. 
SAFETY BARRIER
Sex workers, particularly those who are LGBTQ, say they're worried by these developments. "I went out to lunch with four trans sex workers after SB 1204 was pulled," DiAngelo said. "They're all frightened."
Frightened, she said, because the online sites being taken down were not only used for advertising and procuring sex services, they were a barrier between sex workers and clients. 
Tara Coccinelle, a trans woman and inactive sex worker who protested SB 1204, said that she worries that bill and FOSTA/SESTA will drive more sex workers into the streets.
"For queer trans women of color, the risks of violence on the street are much higher," she told THE FIGHT. Coccinelle noted that a new local law in Sacramento adds the danger of arrest to other threats by defining prostitution broadly.
"Now a cop can stop and search you for leaning into the window of a parked car. If you have more than two condoms on you, that's justification for arresting you and charging you with manifesting prostitution. It punishes people for preventing transmission of STDs and HIV."
DiAngelo says SWOP has seen a significant increase in street-based sex work in the past month. And she points out that a large percentage of people working the streets had experienced rape and other forms of assault since moving from online to outside work. 
WHAT HAPPENS NEXT
Danny Cruz, a sex worker in California who recently relocated to Texas, said he's not working outdoors, but he's seen a slowdown in business, which he attributes to the clampdown on advertising venues. 
"On the sites that are still up, they limit what you can say. You can't display rates, for example, and you have to be called porn stars, not escorts. It takes ten more emails to get the negotiation settled because of all the things you can't put in an ad."
Cruz added that there is fear among fellow sex workers that new sex laws could be used to go after workers and clients retroactively. "There is a lot of trepidation about what happens next." 
Domina Elle, a Denver-based professional dominatrix and erotic service provider, says she believes the dangers to sex workers are a feature, not a bug, of so-called anti-trafficking laws. 
"They've been attacking the commercial sex trade for decades and they want to abolish the industry," she said.
Pointing to new legislation in Virginia, the Human Trafficking Prevention Act, which would require Virginians to pay $20 to unblock content on adult websites, Elle said wording of these bills often conflates prostitution with sex trafficking. And that's by design, she said.
"And so far the bills are getting bipartisan support. Because who could possibly be for sex trafficking?"