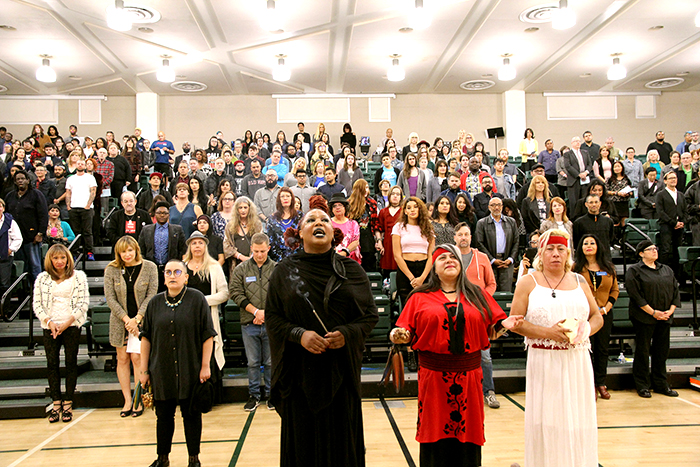 A

Better

Future
Transgender Day of Remembrance in West Hollywood honors trans lives lost.
TEXT & PHOTOS BY PAULO MURILLO
The City of West Hollywood joined its Transgender Advisory Board to host the city's annual Transgender Day of Remembrance on November 20. The day serves to honor and memorialize people who have lost their lives because of anti-transgender hatred and prejudice.
West Hollywood Mayor John Heilman, council members Lauren Meister, and Lindsay Horvath attended the event at the Center for Early Education. There were poetry readings, performances, a ceremonial blessing and the reading of the names of transgender people who have died as a result of transgender hate crimes.
"I think Transgender Day of Remembrance is always a very sad day for many of us, but we're not only honoring people who have passed, we are also honoring people in our future," trans activist Bamby Salcedo with the Translatina Coalition told THE FIGHT.
"We want to acknowledge and value trans lives, which is not something that happens often within our society."
According to a report by the Human Rights Campaign, 2017 has been a deadly year for trans individuals. At least 25 transgender people have been killed in violent crimes in the U.S. this year, making it the deadliest year for the trans community in recent years.