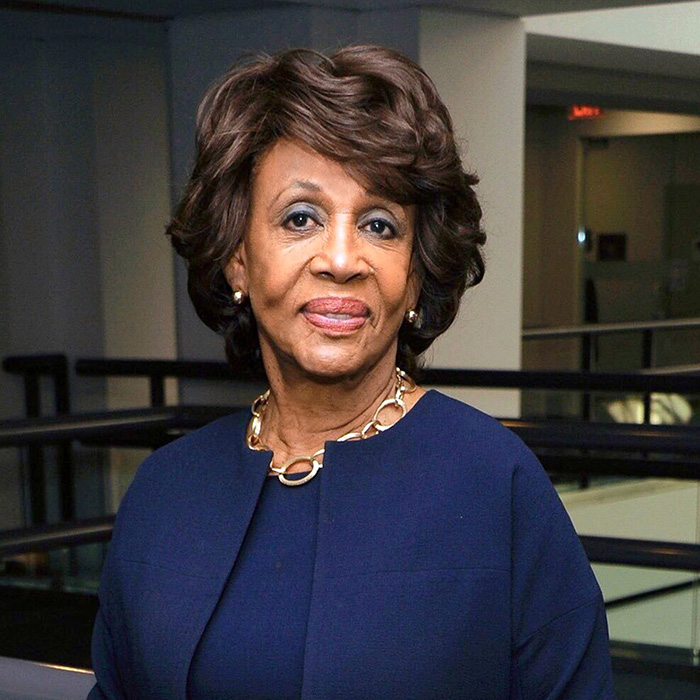 MAXINE WATERS (D-CA 43)
LOS ANGELES
Male Actors Sexually Harassed In Hollywood
In the wake of the Harvey Weinstein scandal, actors—both male and female—have been stepping forward to shed light on the often grotesque behavior encountered at the hands of powerful male Hollywood execs, reports queerty.com.
Following in the footsteps of actresses like Asia Argento, Mira Sorvino, Emma de Caunes, and many others, male actors have been opening up about their own experiences being groped and mishandled by men in positions of power. In a series of tweets, former Dawson's Creek actor James Van Der Beek reveals several instances being sexually harassed by "older, powerful men."
"I understand the unwarranted shame, powerlessness & inability to blow the whistle. There's a power dynamic that feels impossible to overcome," tweeted Van Der Beek last month.
WEST HOLLYWOOD
Survey, Neighborhood Pop-Ups About HIV & Stigma
The City of West Hollywood is seeking feedback about stigma experienced as a result of sexual orientation, gender identity, or HIV status. The City's Social Services Division launched a short survey, as part of its efforts to implement the City's HIV Zero Strategic Plan. Community members, regardless of HIV status, are encouraged to provide feedback. Those who complete the online survey have a chance to win an AMEX $100 gift card. The survey is available at surveymonkey.com/r/hivzerosurvey.
Staff members from the City's Social Services Division also hosted two HIV Zero "Pop-Up" events in October.
---
For additional information about the City's HIV Zero Strategic Plan, visit weho.org.
SAN DIEGO
Bishop Holds Mass For Catholic LGBT Parents
Bishop John Dolan, an auxiliary bishop in the Diocese of San Diego, held a special mass early last month for Catholic parents at St. John the Evangelist Church, located in San Diego's historically gay-friendly Hillcrest neighborhood. Catholic members of the LGBT community and their families gathered to celebrate Mass and observe the 20th anniversary of  "Always Our Children"—a letter from bishops meant to address the pastoral needs to address Catholic parents with gay and lesbian children. The letter, written in 1997,  encourages parents to not abandon their gay and lesbian children and to teach them about about God's love.
PALM SPRINGS 
Elected Officials Support Equality Awards
Over 600 people attended the 2017 Palm Springs Equility Awards in October to help fuel Equality California's first-in-the-nation work to achieve and maintain full and lasting equality for LGBT communities in and outside California.  More than 30 elected officials attended the event which was hosted by Palm Springs City Councilmember Geoff Kors, former executive director of Equality California, and current executive director Rick Zbur, and Kors' husband James Williamson, member of the Palm Springs School Board, as well as event co-chairs Jacqueline Lopez, District Director for State Assemblymember Eduardo Garcia and Elizabeth F. Romero. Also in attendance were U.S. Congressional representatives Dr. Raul Ruiz (D-CA 36), Mark Takano (D-CA 41), and Maxine Waters (D-CA 43), and current candidates for Palm Springs City Council, Lisa Middleton and Christy Holstege.
---
To learn more about Equality California, visit eqca.org.
LONG BEACH
Councilman Attends Opening Ceremony Of CHICK-FIL-A
LGBT Advocates in Long Beach were outraged after learning that the city's councilman Daryl Supernaw sent a welcome letter and then publicized his attendance of a ribbon cutting ceremony at a new Chick-fil-A restaurant that opened in his district. Executive Director of The Center Long Beach Porter Gilberg penned an open letter criticizing the councilman man for not denouncing the company president's personal viewpoints concerning LGBT people. According to that letter Gilberg contacted Supernaw's office multiple times and met with his staff to discuss concerns raised by one of his constituents regarding a Chick-fil-A opening in
his district.
"The openness with which you have ignored feedback from your constituents and The Center demonstrates a blatant disregard for LGBTQ people," Gilberg wrote.