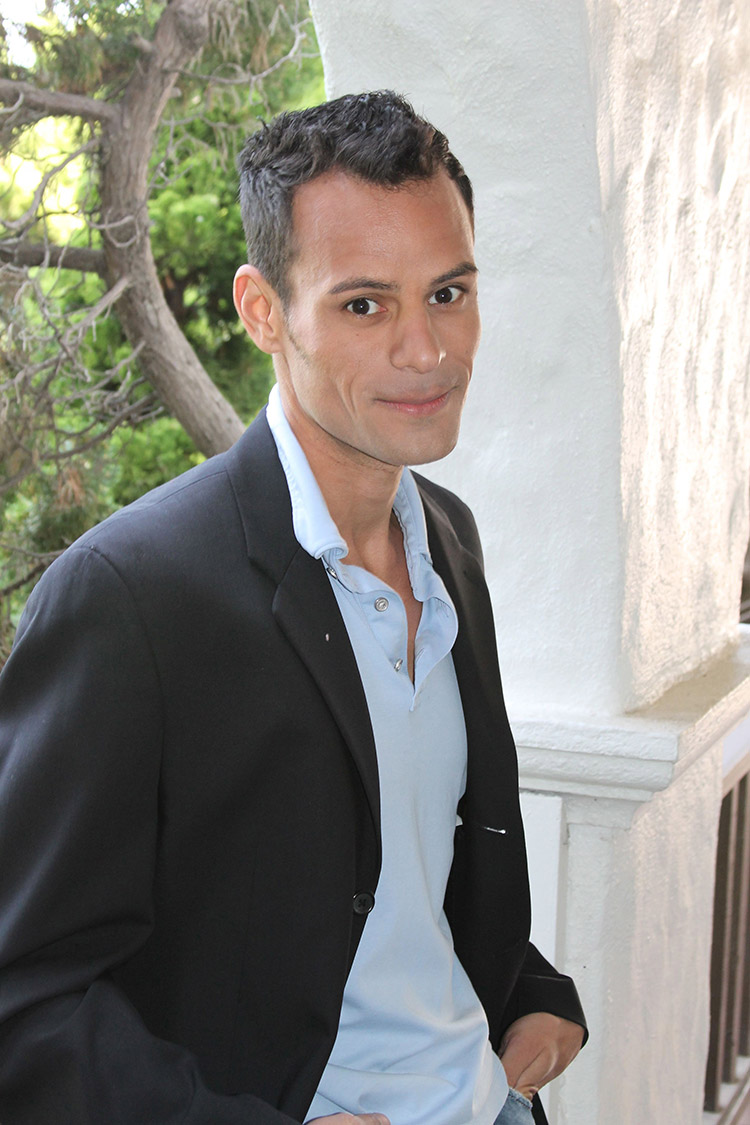 San Diego activist who lost gay pride lawsuit found dead from apparent suicide.
BY PAULO MURILLO
Will Walters, the man who sued San Diego Police after he was allegedly manhandled and arrested for wearing a revealing leather gladiator kilt to the San Diego Pride festival in 2011, received a devastating blow last month. After two hours of deliberation, a jury rejected his claim that five San Diego police officers violated his civil rights. Two weeks after the verdict, he was found dead at his Hillcrest apartment from an apparent suicide.
According to reports, San Diego police were called to his home by a neighbor late Wednesday, December 28. His time of death is not yet known. The county Medical Examiner's Office is still investigating his death.
The verdict ended the five-year legal battle where Walters claimed the city violated his right to equal protection of the laws under the U.S. Constitution. He argued that the outfit he wore to the 2011 Pride event was no more revealing than the skimpy swimsuits one encounters at the public San Diego beaches. He claimed that the city had one set of rules for heterosexuals at venues like Comic-Con and the Mardi Gras block party, and a different set for gay men at Pride events.
In an interview with THE FIGHT last September, Walters alleged that he had been cited, manhandled, detained, humiliated, and arrested for public nudity inside the San Diego Pride festival grounds for wearing what San Diego Police Department deemed obscene public nudity.
"I knew right away that my rights had been violated," he said. "I knew it when I was put in jail, when I was made to stand in front of people like a circus animal, but I didn't know to what extent."
He was looking forward to having his day in court and said he was very optimistic that the jury would rule in his favor.
"There is a part of me that's really angry that this tragedy happened," said journalist Thom Senzee in an interview with THE FIGHT. "He did not ask the city for a chunk of money. He only asked them for an apology and a promise to enforce the same standards at the beach on straight people that they do to gay people at Pride, and they couldn't do that. When a jury agrees that the city doesn't have to apologize or treat people equally, it was too much for him to bear. There is this misinformation that Will might have killed himself because he owed a million dollars in legal fees. That's untrue. The legal bill was paid and the person who paid the bill was not asking for the money back."
Walters considered himself an unwilling activist during the last five years of his life. He marched with a youth group at Michael Brown's funeral in Ferguson, he's conducted speaking engagements, and he founded Free Will USA (freewillusa.com), a gay organization with a mission to educate all Americans about our constitutional rights, regardless of sex, age, race, creed, sexual orientation, or gender identity.
"Too few people understand that Will Walters was fighting—not only for his right for equal protection as guaranteed by the 14th Amendment, but also everyone's rights under the U.S. Constitution," Senzee said. "He openly gave his life for a flawed verdict. He may not have won his court case, but he won the hearts of everyone who knew him. My personal feeling is that he felt he had let down his entire community by not winning that case."
"The arrest never should have happened," Alexi De Bram, a longtime friend of Walters, told THE FIGHT. "That's what's most tragic. He was never indecent. The arrest was an injustice. And now this man is dead."
De Bram organized a public candle and flower vigil in memory of Will Walters under the pride flag located at the corner of University Avenue and Normal Street in the heart of San Diego's historic LGBTQ Hillcrest neighborhood.
---
If you, or someone you know is considering suicide, please call the National Suicide Prevention Lifeline at (800) 273-8255.