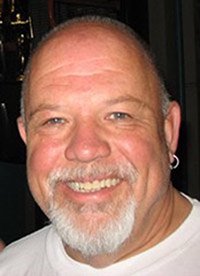 On behalf of Palm Springs Leather Order of the Desert, it is with our deepest sorrow that we inform you of the unexpected passing of David Murdock earlier today of natural causes. David has been one of our beloved leather club members for decades as well a leader and a longtime devotee to Palm Springs and greater LGBT and leather community.
Recently, David underwent knee replacement surgery and by all accounts it went well. He was in good spirits looking forward to our annual leather pride weekend where for decades he oversaw many facets of this event in service to the community. Over the past 20 years or more David dedicated himself to mentoring, networking and fostering the spirit of camaraderie and brotherhood among the leather community and beyond.
On the eve of Palm Springs Leather Pride weekend he will be greatly missed, but even more so in the years to come.
At this time we ask that you remember him in your thoughts. Just as soon as the appropriate time allows Palm Springs Leather Order of the Desert will commemorate his life and many achievements in order to remember him with the same pride he had in us.
Leo Newcomb
President Palm Springs Leather Order of the Desert