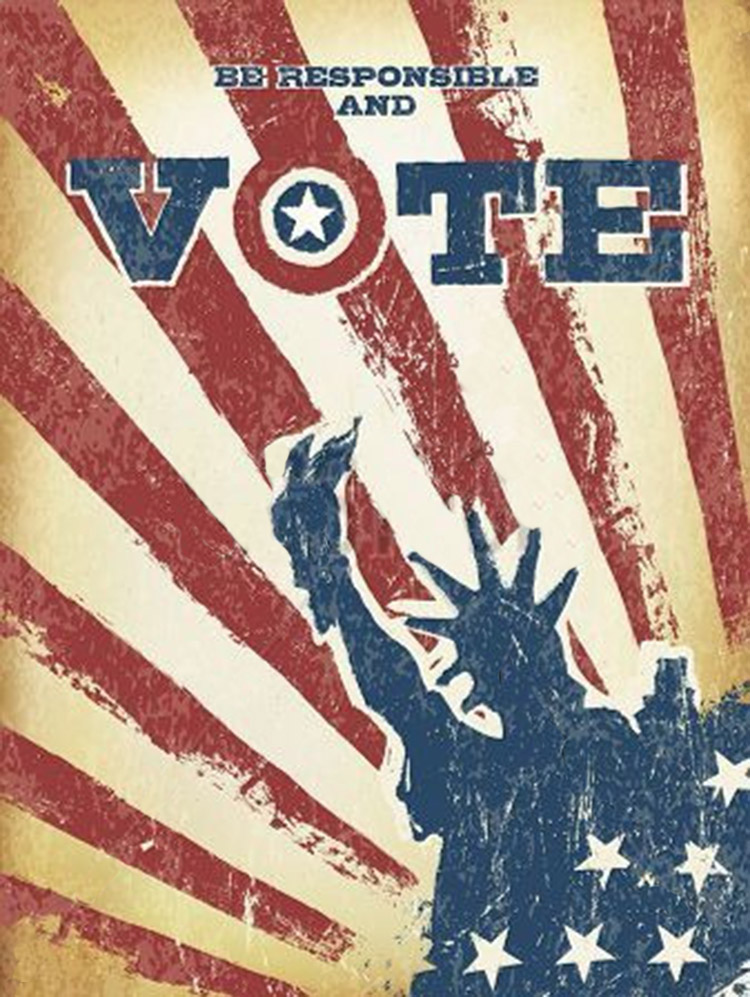 MAGAZINE'S POLITICAL ENDORSEMENTS
President: Hillary Clinton
U.S. Senator: Kamala Harris
U.S. Representative, 44th District: Isadore Hall
L.A. County Supervisor District 4: Janice Hahn
L.A. County Supervisor District 5: Darrell Park
Judge of the Superior Court Office No. 11: Debra R. Archuleta
Judge of the Superior Court Office No. 42:  Alicia Molina
Judge of the Superior Court Office No. 84: Susan Jung Townsend
Judge of the Superior Court Office No. 158: Kim L. Nguyen
Proposition 51 (school bonds): YES
Authorizes a statewide facilities bond for K-12 schools and community colleges to upgrade and repair older classrooms and relieve overcrowding.
Proposition 52 (Medi-Cal hospital fees): YES
Extends the current state Medi-Cal hospital fee program that helps pay for Medi-Cal health care services for seniors, children, and low income families.
Proposition 53 (revenue bond voter approval): NO
Erodes local control by requiring a statewide vote on local infrastructure projects. It empowers voters in faraway regions to reject infrastructure repairs your community needs.
Proposition 54 (legislative transparency): NO
Provides special interests like tobacco, oil, and drug companies with new powers to block timely legislative action on key issues facing our state.
Proposition 55 (income tax extension): YES
This initiative will temporarily maintain the current tax rates on the wealthiest Californians to prevent billions of dollars in funding cuts for public education and vital services.
Proposition 56 (tobacco tax): YES
Would raise cigarette taxes by $2 per pack—with an equivalent increase on products containing nicotine derived from tobacco, including e-cigarettes—to save lives.
Proposition 57 (criminal sentencing and parole): YES
Authorizes parole consideration for nonviolent inmates who complete the full sentence for their primary offense. Allows inmates to earn credits for good behavior, education and rehabilitative achievement. Requires judges rather than prosecutors to decide whether juveniles as young as 14-years-old should be tried as adults.
Proposition 58 (bilingual education): YES
Helps students learn English as quickly as possible and expands opportunities for English speakers to master a second language.
Proposition 59 (Citizens United constitutional amendment): YES
Asks whether elected officials should "use all of their constitutional authority," including proposing an amendment to the U.S. Constitution, to reverse the 2010 SCOTUS decision in Citizens United v. FEC, to allow regulation or limitation of campaign contributions and spending, and make clear that corporations should not have the same constitutional rights as human beings.
Proposition 60 (condom use in adult films): NO
Allows any resident of California to file a lawsuit against adult film performers and businesses that make adult films available for sale and presumes liability if a condom is not visible. Adult film performers may have to disclose their legal names and home addresses. State and federal laws already protect adult performers, who are routinely tested for sexually transmitted diseases. Proposition 60 could create, according to The Sacramento Bee, "an all-out war, in the courts and by the state, … which could just drive performers further underground and make them less safe."
Proposition 61 (state prescription drug purchases): NO
The measure would impose unworkable contracting requirements for some state prescription drug purchases based on prices paid by the U.S. Department of Veterans Affairs (VA). Independent experts warn the measure could increase state prescription drug costs, while reducing patient access to medicines.
Proposition 62 (repeal death penalty): YES
Replaces the death penalty with life in prison without parole, ensures certain justice for victims' families, requires serious offenders to work and pay restitution, and saves taxpayers $150 million per year.
Proposition 63 (gun regulation): YES
Prohibits possession of large-capacity military-style magazines, treats ammunition sales like gun sales by requiring instant point-of-sale background checks for ammunition purchases, keeps guns out of the hands of those who are prohibited from owning them, requires reporting of lost/stolen guns, and shares the list of those who are prohibited from owning or purchasing guns in California with the federal system.
Proposition 64 (marijuana legalization): YES
The Adult Use of Marijuana Act is the consensus measure based on recognized best practices to finally create a safe and legal system for adult use of marijuana in California.
Proposition 65 (carryout bag fees): YES
Would require grocery stores that are now required to offer paper bags to shoppers who do not bring in their own bags, reusable or otherwise, at the cost of a dime apiece, to then donate their profits from the sale of the bags to California environmental causes.
Proposition 66 (accelerate death penalty): NO
Changes death penalty procedures by removing legal safeguards and limiting death row prisoners' ability to present new evidence of their innocence, greatly increasing California's risk of executing an innocent person.
Proposition 67 (Plastic bag ban referendum): YES
Keep in place the ban on plastic grocery bags passed by the Legislature and signed by the Governor. It will keep plastic bags from becoming litter and protect wildlife and the ocean, which are harmed by plastic pollution.