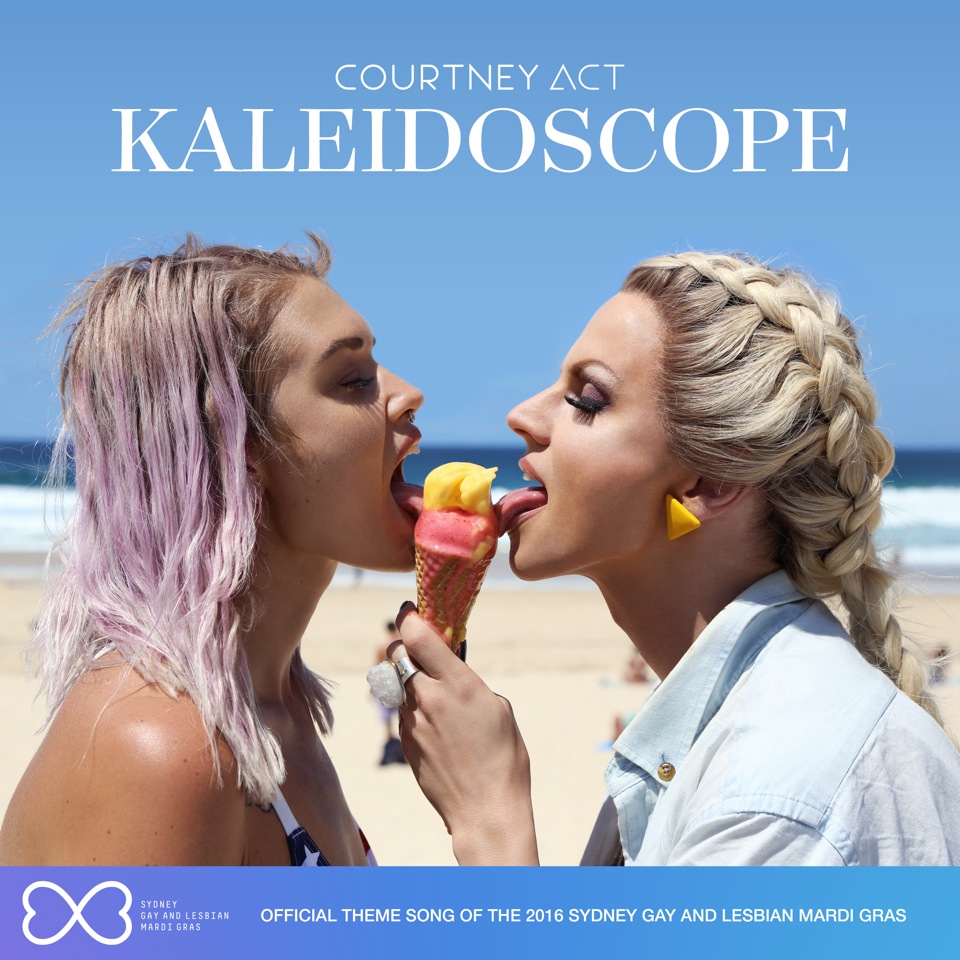 PUSHING LIMITS
Courtney Act explores gender fluidity in new EP, "Kaleidoscope"
BY JOE FARAGHER
Ever since Australian Idol rejected  vocalist Shane Jenek and he, undeterred by the judges' decision, re-auditioned and made it on as the glamazon Courtney Act, the Australian pop-star turned international drag sensation has been pushing the gender envelope and bringing into question any strict conception of male vs female. Courtney Act has been a fierce (in every sense of the word) advocate for these "grey areas" in gender, pushing to spread awareness of correct terminology when it comes to the difference between "sex" and "gender"  (there are ample clips of her in hotel rooms and interview couches chirping, "sex is what's between your legs" and "gender is what's between your ears.")
Her new EP, "Kaleidoscope," which is the official theme of the Sydney Gay & Lesbian Mardi Gras 2016, serves as an anthem to gender expression and acceptance.
"I love creating stories that push limits. I aim to confuse. Having identified as a gay man most of my adult life, the last few years I have realized that both my sexuality and gender are fluid. This has been so liberating for me because I never fit into the binary of man/women or gay/straight anyway," says Act.
The video for "Kaleidoscope" features Courtney Act taking a casual stroll down the stunning Bondi to Bronte coastline in Sydney (as one does). She bumps into a gorgeous skater girl and they have a romantic connection, holding hands, looking off into the sunset and eating vegan sorbet that is ostensibly picked right up out thin air.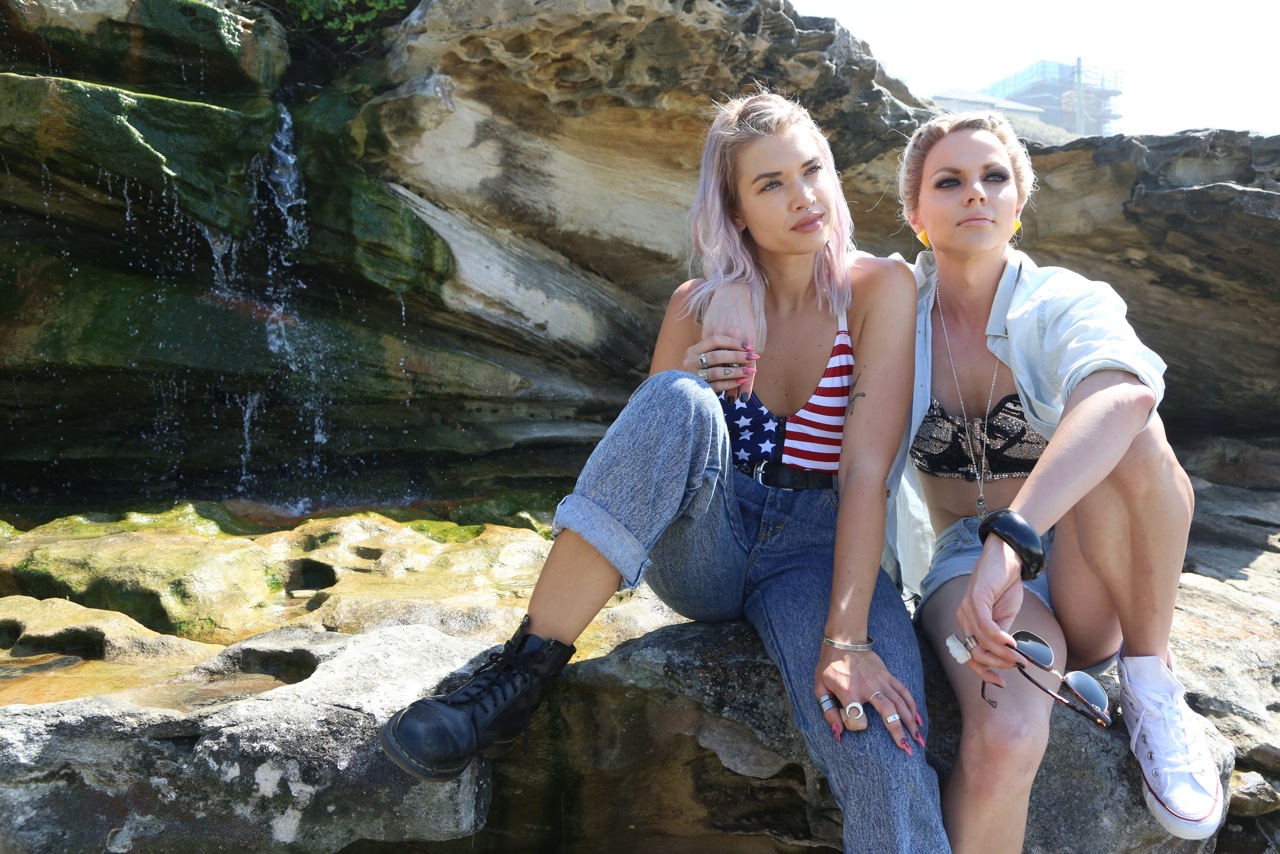 The beauty of the video and effectiveness of the message finds its strength in simplicity; we aren't bogged down by the whirlwind of visuals, dancing and confetti commonplace in Drag music videos. Not to say that I don't love that aesthetic as well, but it definitely is refreshing to see drag living in a more relaxed concept, reminding us that there really is no right way to do it and that gender itself lives in our minds. There are grey areas, but are there even really any black and whites? Act takes the idea of grey and makes it a myriad of colors. Although I have questions (Why is Courtney Act so bad at skateboarding? Where did they get that vegan sorbet?), and the video is about one and a half hairs away from being an American Apparel ad–which in my opinion is never a bad thing, all in all the project is fabulous and another testament to Courtney Act's talent and beauty.
The song is the official theme of the Sydney Gay & Lesbian Mardi Gras 2016.  Courtney Act was recently named Sydney Gay and Lesbian Mardi Gras Global Ambassador.
The digital release features an acoustic version of the track and three remixes from Aussie DJ Tanner Derby, UK DJ Jodie Harsh and US DJ Dirty Pop.
Courtney Act's "Kaleidoscope" is available now.  For more information, visit http://courtneyact.com