The VAMPIRE Facelift
Restores shape, improves tone and texture, rejuvenates new and younger tissue.
Recently seen on an episode of "Kim and Kourtney Take Miami," "The Vampire FaceLift" has been gaining traction as a highly effective cosmetic procedure.
Developed by Dr. Charles Runels, The Vampire Facelift Procedure uses your own blood to prepare highly concentrated platelets and tissue building elements (Platelet Rich Plasma or PRP).
During the Vampire Facial, PRP is injected under the eyes, forehead, and smile lines as well as into deep wrinkles to stimulate collagen regrowth – allowing the area to tighten and regain the youthful glow you once had.
Skin rejuvenation with PRP can also be done on the neck, Décolleté, and back of hands as well. PRP can also be applied topically and penetrated deep into the skin with the use of  the MicroNeedle Pen.
"Where going green is the trend in preserving health, the human blood has become the key in sustaining youth," states Aaron Sinai of Cosmetic Laser Medspa.
"Where we once used Dermal Fillers, we now use the Plasma within the blood as a treatment. More and more patients do this procedure instead of HA [hyaluronic acid] fillers," reveals Sinai
This procedure can be used to treat "smile lines" and other unwanted folds and wrinkles on the face in a similar fashion to dermal fil, like Restylane and Juvederm. "It differs from them in that it does not involve the injection of a foreign substance into the skin. As a result, the rare but potentially serious allergic reactions seen with these products are less following the injection of PRP," explains Sinai.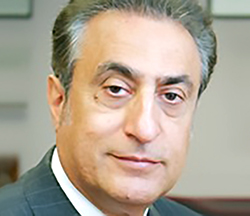 "The results are truly amazing!" says Doctor Yamini, the Medical Director of Cosmetic Laser Medspa. As the leading provider of the Vampire Facelift in Southern California, Doctor Yamini trains other physicians on this unique procedure.
"The HA fillers do little to improve skin tone and texture. Unlike most procedures, the Vampire Facelift offers a way of both restoring shape, and improving tone and texture, as well as literally rejuvenating new and younger tissue. Prices are often the same as fillers and results lasts up to 15 months!"
---
To book a free consultation, contact Cosmetic Laser Medspa at 310-499-2440.