LGBT

Undocumented 

I

mmigrants
Equality California joins Supreme Court Brief calling for Restoration of Immigration Relief.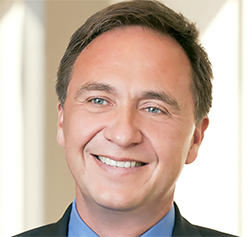 Together with a group of other labor, civil rights and service provider organizations, Equality California has submitted an amicus brief asking the U.S. Supreme Court to grant certiorari in a case seeking to lift a federal injunction blocking implementation of programs awarding temporary legal residency status to limited classes of undocumented immigrants.
The programs, Deferred Action for Childhood Arrivals (DACA) and Deferred Action for Parents of Americans (DAPA), would give between four and five-million undocumented immigrants an opportunity to apply for a permit to temporarily avoid deportation.  President Obama announced an expansion of the programs last year, prompting a lawsuit by the state of Texas and 25 other states claiming that Obama had overstepped his executive authority.  The U.S. District Court for the Southern District of Texas issued a temporary injunction against implementation of the expanded programs earlier this year; the U.S. Department of Justice last month filed a petition for the U.S. Supreme Court to hear its case to remove the injunction.
"We represent the interests of LGBT people and are committed to advancing social justice in all the communities that LGBT people are a part of," said Rick Zbur, executive director of Equality California.
"These programs directly impact millions of people who have grown up here, paid taxes here and raised their families here—including hundreds of thousands of LGBT people in California alone.  Bringing undocumented immigrants into the full social, economic, and civic life of our communities is not only just and fair, it simply makes economic sense."
For more info visit: www.eqca.org.