Realizing Your Dreams
Manny Rodriguez, La Fuente Hollywood Treatment Center Executive Director and Founder, on his journey to recovery.
BY MANNY RODRIGUEZ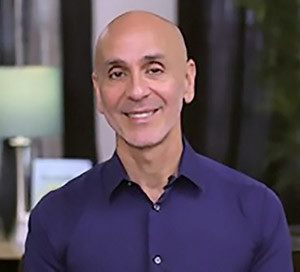 I never saw alcohol in my home, my parents were Pentecostal and my dad worked as a minister. Drinking, cigarette smoking and secular music was not allowed in our home. In fact, any of us caught participating in any of these would pay the price with my dad. I feared him but I tested him and he showed me who was in charge.
My parents migrated to New Jersey from Puerto Rico in the mid 50's with two children and by 1962 there were 11 of us. I am 10th in the lineup.
•  •  •
I always loved music, movement and theatrics. Similar activities to these were the only good thing about my dad's church. My first formal introduction to movement and theater were in a community group. A childhood friend of mine invited me to audition for the community group. I went and was picked. My brother Nicky tagged along as well and was later invited to join the troop. The dilemma now was hiding it from my father. My sister Nilda, the eldest of the 11 one day convinced my dad to let us participate.
A few years later I went to The School of The Garden State where I was given a scholarship. The drinking and recreational drug use had already begun.
•  •  •
In the Spring of 1980, I received an acceptance letter from The Juilliard School in NYC. This was a dream, and it had come true. My brother Nicky had also been accepted which made it even more special. I was asked to withdraw after my second year due to poor attendance and performance. I literally begged the faculty to give me another chance. Martha Hill, Dean of Dance during my enrollment and a force in modern dance, against the advice of few of the faculty believed in me and took me back. I am forever in debt to her!
•  •  •
I had the good fortune to work a lot as a dancer but my potential was never fully realized due to my drinking and drugging. In 1985 I tested positive for HIV; a time when it was a death sentence—I was 24. I was working in Las Vegas at the time but my dream job at that time was to join The Paul Taylor Dance Company in NY. After a lot of hard work and sacrifice, Paul Taylor finally hired me. It was during this time that I was introduced to designer drugs. Excessive drinking, after-hour clubs and touring were not a good match. Paul eventually fired me and it was immediately after this I thought dealing Ecstasy was a great idea.
•  •  •
I landed another job in Paris, France soon after being fired and went to work with Regine Chopinot. My illegal activities came with me, that I did not end up in a jail in France was pure luck.
A lot happened while living and working in France, for one: my using continued to escalate and my partner Jose who moved to France with me died of AIDS our first year there. Heartbroken, addicted and disappointed, I abandoned my dance career and moved back to NY.
•  •  •
In 1992 I found myself in Los Angeles where I worked as a nightclub promoter. Again my use increased and I began to experience paranoia. Bouncing back was getting more and more difficult. On August 23, 1993, I woke up sick and feeling desperate. I knew my family would bury me soon if I did not get help. I sought professional counseling that afternoon and one day at a time with the help of so many professionals, my loving family/friends and trudging buddies I have not had to drink or use any substance to help me change how I feel.
•  •  •
My dad and I spent time in Miami a week after my mother passed away in 2001 and out of nowhere he said to me "Manny, never stop dreaming!" I had no idea that he had been paying attention to my dreams all along.