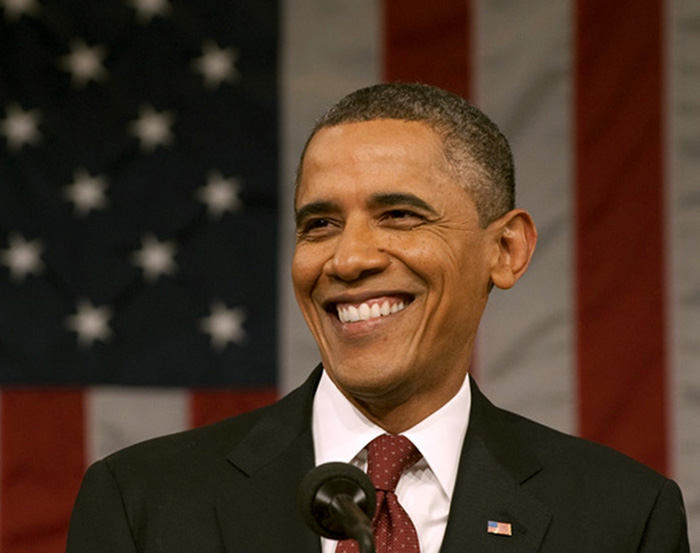 President Obama has added sexual orientation and gender identity to the list of groups that have been protected against discrimination by federal contractors since the Nixon years. Federal contractors employ about a fifth of the nation's workforce, some 28 million people, so the move is significant.
---
Mainstream Media, Sidestream Media And A Slew Of Positive Rulings 
Hello THE FIGHT readers! I cannot tell you how excited I am, writing on Tuesday, July 29, after reading the 2-1 pro-marriage opinion from the U.S. Court of Appeals for the Fourth Circuit. As you probably know, the U.S. Court of Appeals for the Tenth Circuit issued not one, but two separate pro-marriage decisions last month, both from the identical 2-1 panel of judges. So we now have three rulings upholding our right to marry from the federal appellate bench one rung down from the Supreme Court.
Many in the mainstream media, and maybe even in the sidestream media, have become overwhelmed by the parade of court rulings. Also in July, we had a slew of rulings out of Colorado state courts, a federal ruling from the Ski State, and two other state court rulings out of Florida. Some Colorado counties began issuing marriage licenses, although the clerk in the Denver area was told to stop by the state supreme court. Meanwhile, marriages were still being held in Boulder County (until the state supreme court shut them down as I write) so let's just say that the situation in Colorado is too confusing to deal with and throw up our hands. After all of this hoopla, piled on top of the hoopla from other recent months, who could blame people from reacting with a yawn when they heard that the Fourth Circuit had struck Virginia's marriage amendment?
But the news out of Richmond is indeed a bombshell.
There are twelve federal (circuit) appellate courts, who issue opinions that become binding law for all the states in their jurisdictions. If you don't like one of their panel decisions, you can appeal to the full appellate court, or to the Supreme Court. Those are your only options. Four of those circuits govern states where marriage is already legal; the first, second, third and the DC circuit. Two more have now ruled in our favor. A third, your very own Ninth Circuit, has sort of ruled in our favor in the Prop 8 case, and has now ruled in a separate case that sexual orientation discrimination is presumptively unconstitutional. Marriage cases are headed to oral arguments in the ninth in September, and we will win them. No doubt.
That leaves five circuits outstanding. In the Sixth Circuit, the court is about to hear oral arguments in five cases coming out of four states; Ohio, Kentucky, Tennessee and Michigan. And they're going to hear those cases in one long day on August 6.
In the Seventh Circuit, arguments have been scheduled for August 26 on cases from Wisconsin and Indiana. The Fifth Circuit is dragging its heels on the Texas case, and has yet to set a date for oral arguments, while the Eighth and Eleven Circuits have not yet received an appeal, although federal cases are expected to reach them both shortly.
Remember that we have won every one of these lawsuits in lower court, and we now have three victories in the appellate court; Utah and Oklahoma out of the Tenth, plus Virginia out of the Fourth. The Utah Attorney General has already announced plans to appeal directly to the U.S. Supreme Court, bypassing a review by all the active judges on the Tenth Circuit. That's great in my book. As I write, Virginia's defense, two clerks and an administrator, have not revealed whether they will ask for a full court review, or join Utah in petitioning the High Court to take a look at marriage rights. Obviously, if the High Court takes one or both of these cases, we will likely have a marriage equality ruling by next June.
George W Nominees:
A Small Sense Of foreboding
But for all my glee, I have a small sense of foreboding. Not the kind of foreboding you get when the other team ties you up in the fourth quarter, but more like the feeling when you're up three touchdowns and the other team gets one back. Those appellate court rulings were 2-1. There were two judges (and I read their dissents) who believed profoundly, not just in marriage discrimination, but in the absurd legal arguments that are used to defend it.
Will we really be so lucky as to avoid this type of judge throughout the rest of our federal lower court cases around the country? And what about our federal appellate panels? The panels are chosen a week or so before oral arguments, so we just learned the names of the three judges who will review marriage for the sixth circuit. Unfortunately, two of them were appointed by George W, and the third is a Clinton pick. Just because someone was appointed by a Republican doesn't make them anti-marriage, but I'm nervous. I tried to research these Bush judges, and although I didn't find any right wing religious sentiments, nor did I discover anything that might give me comfort.
Does it matter? With all our victories? Yes, it does. It's important that our arguments win the day in all but one or two of these remaining appellate courts. The Fifth circuit is generally bad news, so a loss there would not really count. But imagine if we ended up with defeats in the Sixth, Seventh, Eighth and Eleventh as well? Our wins in the Tenth, 4ourth and Ninth would look good, but would the High Court look for a way to split the difference? For example to allow states to ban marriage while forcing them to recognize marriage from other states?
Imagine on the other hand if marriage equality swept the appellate courts. How could the High Court avoid upholding the principles articulated en masse by the lower courts? They couldn't.
That's why any ruling from a federal appellate court is a zillion times more important than those from the district courts. That's why I'm on cloud nine, although I sort of expected a win from the Fourth Circuit, I didn't necessarily expect the ringing opinion we got; an opinion that said in no uncertain terms that the "fundamental right to marry" includes gay couples, and made mockery of the idea that "the right to marry a same-sex partner" was a modern quirk, undeserving of constitutional respect.
Towing The Line And Happy Endings
So, I should probably discuss President Obama's great executive order, adding sexual orientation and gender identity to the employees that must be protected against bias by all federal contractors. That covers about 20 percent of the U.S. workforce. The POTUS also banned trans bias in the federal workforce, so all in all, he's had a good month as far as we're concerned.
But haven't we had enough of law and policy?
Here's a story we can all appreciate. Some bozo tow truck driver removed 100 cars from a parking lot near a celebration of Gay Days in Orlando. Was he targeting gay drivers? Were all these cars illegally parked? Who knows for sure? What we do know is that the drivers were obliged to find a cab, pay $165 to the tow people, plus a $40 "gate fee" that appears to be illegal.
And here's the happy ending. It turns out 44-year-old Jason Combs had no valid towing contract and has now been arrested and charged with 49 counts of grand theft auto. Don't you love it?
The man claims this has nothing to do with gay people, and that all the cars were illegally parked. But really? Do you think 100 people would park in a lot across the street from a celebration if they were not confident that their cars were safe and legal? At worst, this guy targeted gays. At best, he was part of a towing scam.
This satisfying story is for all of us who have had the experience of walking up to our car, finding empty space, and noticing the fine print of a sign twenty yards down the street that prohibits parking from 10 to 10:30 on alternate Monday nights. Believe me, I've done this a dozen times, although ten of those times my car was actually parked on the next block, to be discovered only after a lengthy and exhausting tour of the bar district.