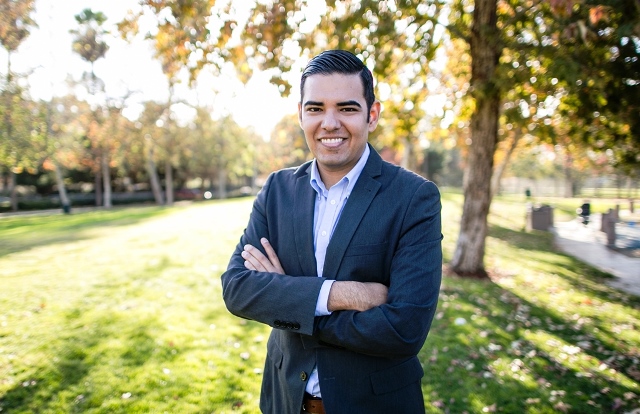 Openly gay vice Mayor Robert Garcia, tightened the race to becoming the next mayor of Long Beach in the runoff elections on June 3.
Garcia emerged as a top candidate in unofficial votes on Wednesday, April 9, and will face real estate investor and former NFL player Damon Dunn who came in second.
According to unofficial vote totals, Garcia, the 1st District councilman, had 25.4 percent of the vote, far short of the 50 percent mark required to win outright. Dunn had 22.3 percent. Assemblywoman Bonnie Lowenthal, who received 19.6 percent of the vote came in third.
"This is a city that represents everyone," Garcia told supporters at a traditional party outside the Hotel Maya.  He added that he was optimistic and feels great pride in Long Beach's diversity and spirit of inclusiveness.
Garcia was born in Lima, Peru. He came to the United States with his family on a visa when he was 5 years-old, and they immediately began the process of obtaining permanent residency and citizenship.  He took the oath of citizenship in the early 90's.
If elected, the college professor and member of the California Coastal Commission would become the city's youngest, at 36, the first Latino, and first openly gay mayor.  Garcia is being endorsed by departing Mayor Bob Foster and the Press-Telegram newspaper.